Makeing a game for a school projekt!
Makeing a game for a school projekt!
Me and my group, 3 others, are doing a research for our project in school. We want to know from the public what sort of games they like the most. We will then make a game based on the response we get from you, the public. We only have until the next year in May so we need to work fast and hard to achiev our goal
If you would like to answer the questions below and the poll it would be much appreciated.
What is your favorite game?
Why is that game your favorite game?
If you could choose one thing that would make a game fun, what would it be?
What game do you currently play the most?
Thank you in advance and for your time.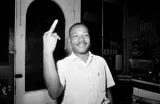 So you're going to make a game that most people would play, and that in around 6 month? That is a pretty big project you guys got there.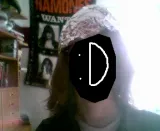 I think you're setting yourself up for failure by doing a game based upon what the masses want, it's going to be hard to make a game you guys don't want to do and I think it would be a lot easier if you decided to make a game based upon what you guys want in a game.
That way, you'll not only enjoy what you do but have the chance to add the stuff you've always wanted.
How advanced are you hoping to make this game? Because you're probably going to want to start working on concept art, the scripting, background story and all that jazz as soon as possible given your tight deadline.
I'm also curious if all of you have the skills necessary to make a game, making a game is a lot of work and it's obviously going to be easier if you all can make the stuff on your own, because you're probably not going to find people to do work for you for free (like art or music).
First of, everyone likes different games, so the question sounds pretty stupid to me.
Second, you wont be able to keep up the motivation that's needed to create a game that not not a single one of you like your self.
Belive me i know, i've done three games in group. You really need to love the idea and art of the game to be able to keep on working month after month.
How ever you do, you REALLY need some solid planning for the project. If not you wont do anything the first 5 month, realizing your fuc*ed and then work day and night the last month.