Min MINI review - Section 8! Sjukt kul spel på PSN! Nån som vill lira?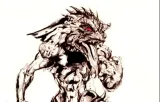 Min MINI review - Section 8! Sjukt kul spel på PSN! Nån som vill lira?
Hello every gamer in this forum.
It?s been a long time since I wrote anything in here.
And yes, this time I write in English so there won?t be any miss spellings.
Yesterday I bought the game section 8 and let me tell you, it is a blast to play and remind me a lot from the wonderful games on pc called TRIBES 1 + 2.
I know that a lot of game reviewers out there have given this game a very low score around the net, But I am a person that never have trusted a review and never will, I play the games that talks to me and from that I draw my own conclusions, and I am really glad that I did this time.
IMO this game is truly awesome with great teamwork and fun play.
Let me tell you why.
Let?s start off with that the community for this game is (to my surprise to tell the truth) really big.
I played on servers with 32 players and they are full every time, and yes to you that is wondering.
I am playing on servers WITHOUT bots on, and every time someone is login out there is some one new taking his place pretty quickly.
To my glad surprise this game is one where allot of people (not all) are using a mic, but trust me on this.
There are still more people using a mic in this game then let?s say MAG / bfbc2.
Ok ok, to be fair, there is probably the same amount of people in Bfbc2.
The reviewers out there have complained on that the sound is bad, and well I can agree that the sound maybe don?t hold the Uncharted 2 class, but hey, you have to remember this is a psn game.
But still it sounds great in my 5,1 surround system.
The Gfx in this game is powered by the now old unreal engine 3, and because of that sometimes when the action is getting hard it can be quite a frame drop. But it often goes over in 1 sec or so.
Still the game looks great imo, but maybe it?s because I am an old tribe fan and GFX doesn?t make a game for me.
The weapons I agree with the reviews about is feeling a little bit week, though they do what they have to and if I want to play a game with real weapon sounds there is BFBC2 or even the (really bad imo) Operation flashpoint 2.
The ?units? can take quite a beating before they go down and before you get used to it, it can feel a little bit ?meh? but as soon as you learn how to take down there shields fast or what weapons to use they die in the same speed as BFBC2 on normal servers ( not hardcore)
There is something called lock on targeting system, and that is something that the reviews wasn?t so happy with. But to tell the truth as a gamer to other gamers. I DON?T PLAY WITH auto aim.
And that is exactly what that is.
YES it can be helpful in some places but often I aim without it and I get a lot of kills that way to.
The vehicles is quite hard to steer yes, but like most other games out there they are a blast to drive when you have learned how to.
Now a little story from one of the game rounds today?.
I and my 3 man squad were going to attack and hack one of the enemy bases on the map we played.
My squad leader places a drop point and seconds later we are falling thru the sky as burning meteors just to hit the ground a few seconds later with a bang.
My squad mates have already started their attack on the building and after some seconds of sprinting my over boost in my armor kicks on and I catch up to them at one of the walls surrounding the complex.
Seconds later and thanks to our jet packs we are over the walls just to be met by 2 enemies.
After some grenades and well placed shotgun shells they are on the ground and we are inside the base.
My squad mate takes the hacking terminal wile me and the 2 others are running outside to check our flanks. When I get outside I look up and this is (no kidding) one of the coolest things I EVER seen in an fps online game this far. ALL OVER the sky there are ?meteors? burning in.
Seconds I hear people hitting the roof on the building so I call out in my mic telling my friends that we have incoming. Terminal hacked I hear thru my speakers and we run outside and with help by our jetpacks we boost ourselves up on the roof, in this attempt to defend the base 2 of my friends died, but seconds later they were burning in once again.
And this is a cool feeling i got now after alot of matches when i think about it, before you start your burnin you shuld feel kinda safe, couse when you are in the air on the way down or once on the ground, you can die in a second if you dont watch out. So with that said it realy feels like you are "safe" up there in space. Couse down on the ground its a bloody war going on.
At the same time me and my friend has started to build stuff on the roof.
I placed town an AA tower so we are "looking"down the airspace above us and some repair stations to repair it and our amours.
The war is going on all around me, in the distance I see more people drooping in, on the ground I see people springing by, I see carriers drooping walkers and tanks and people building defenses. Everywhere people are arming up, because we all know, war will be coming here soon.
Seconds later we see walkers and marines moving in the distance, but there is a base to defend, and there is a convoy that need help and an agent that needs to be guarded and a vip? and .. and...
TIME TO MOVE SOLDIERS!
So now I am wondering, IS THERE ANY Swedish players in this forum that wants to play this awesome game? (imo)
IF SO, feel free to ad me up: Red_eyes_gremlin.
Cya on the battlefield.
---
/i5 760 quad core @ 3.0ghz/Antec Kuhler H2O 920 CPU cooler
GeForce GTX 560Ti 1GB PhysX/1x Seagate Barracuda® 7200.12 1TB