Intervju med manusförfattaren Peter Lawrence
Intervju med manusförfattaren Peter Lawrence
Thundercats är en serie jag alltid gillat. I och med den nya versionen som upp till nu är en helt okej serie så har jag alltid vilja snacka med någon och diskutera den nya serien samt den gamla, även om det bara är för en liten stund. Igår då hände detta. Vet inte om man skulle kunna kalla det en officiel intervju, men jag fick ställa herrn ett par frågor samt att vi diskuterade lite andra personliga saker jag inte visar här. Chattade med honom på Facebook chatten till att börja med men vi gick snabbt över till Skype senare och pratade en del. Har ni kollat Thundercats själva som små? Vad tyckte ni? Har ni sett den nya versionen?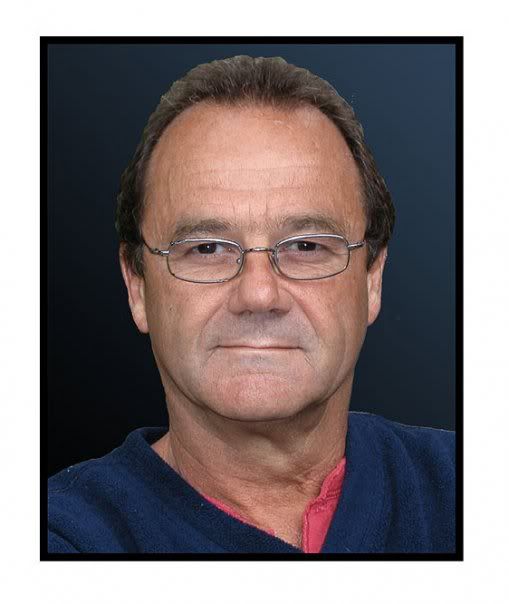 How was it that you started working on Thundercats in the first place? Did you search for the job? Got it offered? What do you think of the overal product?
First, there's a new book out, HEAR THE ROAR, which probably answers any and all questions even the most demanding fan could ask. Written by an English guy, David Crichton. It's embarrassingly flattering about my role on the show. As to how I started, I had worked for Jules Bass once before, writing a Movie of the Week - terrible project - and he remembered me. When they ran in trouble at about script 6, he called me. I was on a great photo shoot in Portugal but for some reason agreed to go to NY and take a look. Got stuck there 6 years.
Overall? Some good things, some bad, some pretty wild and unusual and a couple really horrible!
I had no idea - none - that it would turn into the huge hit and cult show that it is, or that I would somehow become Mr. ThunderCat. I had never written anything animated before. Apart from a Goodyear tyre promo
Oh, i gotta get that book. The show did not air in sweden until about 94. By then i was 2 years old and had about 20 episodes taped on VHS which i've been watching up until now. Just a few months ago i got every episode on DVD and some are good as you said.. And some eps are very very bad.
You never got asked or wanted to work on the new show in some manner?
The interesting thing about 'good' and 'bad' is that there's not a lot of agreement... it's a very subjective call. Although there are, of course, some real stinkers in there! As to the new show, I met with them a couple of times but, though I think they came up with a great backstory and had some strong ideas, I don't think they really understood the core of the show. (Did anyone? Was it just a fluke?) And I didn't warm to any of the new team. Not impressed with their writing or their level of originality. EQUALLY - clearly - they were not impressed with me! But this often happens when shows are 'rebirthed.' The new team doesn't want the old team looking over their shoulders. Or something. Fear? Jealousy? Insecurity? Beats me - but they made a terrible mistake not to involved Lee Dannacher, the original producers. She's the one that really made T/Cats what is was.
Back to 'good' and 'bad' - we were working under unbelievable pressure in NY. Sometimes, we just did not have time to fix a lousy episode, or to eliminate it all together.
How much time did you have? The new series airs one episode a week like most shows do. But did not Thundercats back in 85 air one episode each day? How did you make time for all the work, or was it not so bad as it sounds?
Regarding "good and bad" it's different depening on who you are asking. I'm a member of thundercatslair.org and people there are very different opinions on the show. Some are just crazy and some ´actually seems vaild.
We aired 5 a week - 7? ... no, I think not - and we worked our ******** off... A small and very close knit team. Thank god we did not have all those bloody 'deveopment executives' ... broadcaster executives ... and other finger-poking interfering nitwits whose main job is... ti keep their job. Generally, I think the fan sites have been very good to the show (and, in my very limited experience, to me)... but there are also some crazies out there and you wonder what else they're doing in life!
Like most people say "Everything was better back then"
But i'm sure you can't talk much about the new show but have you watched any of it? To your experience is anything different from when they talked to you about it? If so, is it better or worse?
Man, you're very young to be saying 'everything was better back then'! And, I don't think you're right! If you're talking about entertainment only, though, I would agree with you - at least in terms of the creative process. Everything was much freer, less corporate and the creative element was still considered important. Originality. Now, the creative end is often just another function of marketing or management or politics. There's a new show in UK - and the story editor has never written a word in her life (other than memos). She's an exec. Strange..
I don't care to comment much on the new show other than to say I'm not a fan of the writing or dialogue... But good luck to them. Who am I to judge?
Well what i meant was just that many people say that. For some reason.. The new series is Ok in my opinion. The thing that bothers me is that they don't stick to the story to well. Often there is episodes which just has no story progression at all which for me is kinda annoying considering how the premiere was.
Yeah... as I say... I'm not a fan of the writing... and that includes direction, use of characters, expression of character, and so on.
Exactly WHAT did you do as a whole? Write the stories for the episodes? The lines? Did you decide the overall story, or was that Ted Wolf?
Ted Wolf had no involvement once Rankin Bass took over. I was the story editor from about show #8... replaced Len Starr, the Head Writer. It's a long, long story and if you're crazy enough to want to know it end to end... read HEAR THE ROAR.
Wow, i might need to get the book so you get me off your shoulder.
What do you think about the fans? Are they ok, annoying? (as a whole) and what is the most crasiest thing that has happend to you regarding a fan? (don't say it's me )
I'm always amazed at how loyal and friendly the fans are, though I'm not really involved in the fan world. Some are probably a bit 'out there' ... maybe too involved with their shows, their games, etc. But so what? That's their choice. Several 'fans' (or anti-fans, maybe) accused me of being a Satanist because I loved to write Mumm-Ra's dialogue. But, as you noted above, the bad guys are always the most fun.
Well glad to hear you dont "blame" them for what they do. Some people who are involed with fans thinks that those hardcore ones are just crazy. Which might be true but also their business. By the way Peter: Are you the one who did this line for Mumm-Ra: "I'm going to put this one.. Right between her pretty".
No idea! Cannot remember! The actors had a lot of fun. OK... gotta get moving! Good talking to you. 'later. Peter.
Same here, have a great day!