GW2 - Ragnarok Skandinaviskt PvX guild
GW2 - Ragnarok Skandinaviskt PvX guild
RAGNAROK
Background
Ragnarok is one of the largest Scandinavian gaming-communities in existence, that has prevailed since 2003. Today we have active guilds in Anarchy-Online, World of Warcraft, Star Wars - The Old Republic, Age of Conan and in the soon-to-be-released game TERA (LOTRO, Aion, Warhammer Online among others have also been populated by Ragnarok previously).
Therefore, I dare say that Ragnarok is one of the most experienced and knowledgeable Scandinavian communities in existence.
Our members ranges from 18-50 years old, with an average age of 25 to 30.
We strive to maintain high standard among our members, we reward maturity, good manners, loyalty and unity above all. Ragnarok is a family we are all proud to represent. To maintain our strong bonds, and safeguard our high quality, we require a lot of enthusiasm from our members for the games we play. Our guild rules and recruitment procedure may seem a bit strict, but they are necessary to make sure new members fit in to the standards we keep.
Ragnarok have created a name for ourselves in many games as "Fair Play". We always follow EULA/ToS. Not to mention: Ebay, money trading, exploiting, griefing, racism and general immaturity does not belong in Ragnarok. There are other people sitting behind the characters you see on screen, and we expect that you behave in a civilized manner when representing our guild tag.
Our Aim
In Guild Wars 2, we will focus on both PvE and PvP, simply because all content looks amazing. If you like any of those, you should join. If you like beer, you should join. If you like to talk to friendly faces on Mumble, you should join. If you want to play in a fun environment with people always seeking new adventures, you should join. If you want to be the best, you should join.
If you want to be a part of one of the largest Scandinavian gaming-communities out there, you should join.
Quick Facts:
We use Mumble (Not Teamspeak. Not Ventrilo)
You CAN join, even if you are not from Scandinavia, however, you must speak one of these languages: Swedish, Danish or Norwegian.
We do NOT speak English on the forum, only in the public parts of the forum where some collaboration might happen with other guilds.
How do I join?
You create a user on our forum, and create an application in our GW2 recruitment department.
http://forum.rr-guild.com/index.php
IMPORTANT
Be aware that by joining Ragnarok you are joining more than a guild, you are joining a community. Ragnarok have, since 2003, a lot of experience from different MMORPGs. We always fight to win, and we never surrender, we prevail where others go under! We hope that when you join us, you want to help us build and expand this community, to make it bigger and stronger. We want members that live and breathe Ragnarok, members that are proud wearing our name to war and victory (and, sometimes loss *sigh* ) be it in PvE or PvP. We want you to give us your best, and in return you will be rewarded with one of the best online MMORPG communities there is.
Tänkte skriva en snabb uppdatering på vad som händer i guildet inför Beta-eventet i helgen.
Vi växer stadigt med en ny medlem per dag, vi skapar även allianser med andra Skandinaviska guilds, och planerar ett par events för den uppkommande BWE.
Om ni planerar att delta i Beta-helgen borde ni absolut överväga att joina oss, och bli en del av en erfaren och rolig community
Första BWE gick strålande, alliansen dominerade i WvW ; )
Vi har officiellt valt att spela på Far Shiverpeaks tillsammans med resten av The Northern Assembly (alliansen).
Det har upprättats ett WvW forum för hela servern, och planeras en hel del PvE events i kommande BWEs.
Om ni letar efter ett guild som satsar på WvW så bör ni ansöka till RR.
Om ni letar efter ett guild som försöker skapa en trevlig miljö för sina medlemmar i PVE så bör ni ansöka till RR.
Gillar ni att dricka, och socialt umgänge så bör ni ansöka ; )
With the new information regarding guildcap that was revealed during the last BWE we're now actively recruiting once again.
We are one of the original member-guilds of The Northern Assembly ( TNA ), playing on the Far Shiverpeaks-server - a server that will be amongst the top contestants in WvW.
Since our last visit on this forum we've reached almost 100 members, and still increasing.
If you're searching for a guild that focuses on their members, and the social aspects of gaming you should join us.
We will be organizing PvE-, WvW- and sPvP-events for those members who enjoy such things.
For those that love to explore the regions of Tyria with its lore, we've got a quiz running.
To sum it up, we'll be trying to always have some kind of event running so that our members, no matter their focus, always have something to do together with their guildmates.
Best Regards,
Stenhuvud Recruitment Officer Ragnarok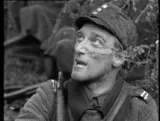 Skrivet av Mellansalt:
Hemskt med norsk/dansk skrift.. så krypterat att det gör ont. Verkar va ett trevligt guild annars.
hehe, om man inte förstår norska eller danska innan man ansluter sig till Ragnarok kommer man att förstå det efter ett tag hos oss.
Vi har haft flera medlemmar genom tiderna som varit oroliga för att dom inte ska förstå sina grannländers språk. Det löser sig alltid efter ett tag, Ragnarok blir som en intensivkurs i Skandinaviska språk för vissa ; )
We've now opened up recruitment again. We're playing on Far Shiverpeaks together with the TNA alliance.
We're running a regular WvW-schedule, sPvP-training-events and PvE events regularly with our members.
We hope to see an application from you on our forum ( which you can read about in the top-post).
Best Regards,
Stenhuvud Rec. Officer RR
TNA representative

Vi gör aldrig undantag från våra regler. Vi eftersträvar en mogen miljö i Ragnarok. Med det inte sagt att personer som är yngre än 18 år inte kan vara mognare än de som är äldre, men släpper vi någon gång in en person som är yngre än 18 kommer hans vänner vilja ansluta sig etc.
Kort svar: tyvärr inte - vi släpper inte in personer under 18.