Företags/speldatabasen tokig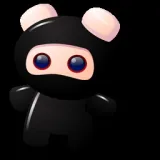 Företags/speldatabasen tokig
Toppen med uppdateringen och företags/speldatabasen. Dock verkar mycket info vara hej vilt tokigt.
Ta t.ex. svenska #Avalanche Studios. Det enda som stämmer är #Just Cause, resten är galet.
Verkar som de har gjort ett litet misstag där. Fanns ett företag som hette Avalanche Software (bildades 1995) som utvecklade de andra spelen som står med på listan (25 To Life, Disney's Chicken Little, Tak 2: The Staff of Dreams, Tak: The Great Juju Challenge). Det köptes dock upp av Buena Vista i april förra året.
---
[size="9"]"There are many aspects of human existence that I will never understand..."[/size]