World of tanks - What grinds my gear
World of tanks - What grinds my gear
Som svar på fråga här på FZ och andra sidor, skrev jag detta dokument för att bättre ge mitt svar på diskussionen om World of Tank.
As an answer to questions here on FZ and other sites, I wrote this document in order to better give my point of view on World of Tanks.
-------------------------------------------------
World of Tanks (WoT) is a great PvP game where you and your friends can battle it out in historical battle tanks from the period of WW1 and forward. Having a company of 15 people, driving WW2 tanks and fighting for domination of a map, set on a historical battlefield if tremendiously fun.
But, like all wars, there is a backside to it and in this game, the worst enemy you can face is actually its creators, Wargaming (WG).
In the beginning
When I started to play WoT back in 2011, I found it to be a great game based on my intrest of WW2 history. Being able to drive the Panzer IV, Tiger, Tiger 2, Sherman, T-34 and all the other tanks I´ve read about was great fun.
Back then we had 3 nations represented in WoT: Germany, USA and USSR. The big 3 tank nations.
King of the hill was the Maus and E-100. Right from the start I aimed to get those tanks, and all the other tanks of the whole tech tree.
Grinding was easy at first. The fun of driving hostorical tanks drove one to sit several hours, grinding away for experiance and credits. Great fun but at one point, I found that the biggest problem was to earn enough credits so I could buy the next tank in line. So, I spent money on buying the Type 58, a "gold tank" which earns you more credits then regular tanks, especially if you have a premium account.
All was well and fun. Grinding my way up the tech trees of all 3 nations, I was well on my way to get the biggest tanks.
Clan Wars
When you have played around 5000+ games and gotten a feel for the game, you want to participate in the big battles of Clan War and conquer the lands of Europe and Africa.
So I found a clan, started to learn the ropes of a higer form of WoT gaming and set out to battle the clans for land.
Like I mentioned earlier, E-100 and Maus were the big fish in the pond in those times and it wasnt uncommon that clans played with both tier IX and X in a CW match.
But after a while I started thinking: what about the rest of the tech tree tanks? Is it the same maps all the time? Is it no other way to win a battle other the using the same old tactic?
What is wrong with this picture?
I started to look at how the game worked, what the patches contained and how WG treated its golden calf. A quite horrible picture emerged.
WG sits in a gold chair named WoT. Since my first match, the patches have only contained 3 things:
1. More tanks
2. More maps
3. More nerfs
The release and remake of the tech trees, especially the introduction of the French tanks (mostly) tanks that never seen the light of day), was for me a useless step which could have waited.
The only thing that have been introduced and is of great value to the game was physics.
But physics alone can´t fix what is missing in the game. Like any other game, the developers need to take a step back, forget of all the cash flowing in and look at its creation asking "What needs to be done better?". WG haven´t done that and it has created a situation where they risk making WoT be a flare on the gaming sky.
We need You!
Many times I´ve ended up talking to other WoT gamers about this and in general, we have allways come to the same conclusion: WG is too blinded by the cash and is ruining a good game, burning the candle in both ends.
When you get your 4th or 5th tier X tank, you come to realize that the tank is just like the other you got, only the look and feel is a tiny bit different. Nothing more.
And when you get that revelation, the quest of grinding for the next tier X seems very pointless.
Especially since the next patch will only contain more tanks. This is where WG is burning the candle in both ends. Losing the long term players since they lose intrest in grind and find the value of premium accounts down to allmost 0 forces WG to get more players into the game, making them spend money on "gold tanks" like Löwe and T34, premium accounts and all the bling you can get for your tanks. Problem is, if you just release new tanks in every patch, these players will eventually leave the game, forcing WG to start all over.
Also, another problem is generated by this: new players who buys their way up the tech tree, instead of grinding, creates a new generation players who has top tier tanks but doesnt have a clue about how to use the tank or what tactics should be used.
This is another reason that WoT is losing players.
So how to fix this?
Well, its like religion: I don´t have all the answers but I have an idea.
But first I would like to make a comparison to other games on how they would look if they would have been treated the same way as WoT in terms of patches.
If Eve Online would have been treated the same way, you would have 10 systems to fight for control, hundreds of ships and hundreds of skills.
If World of Warcraft would have been treated the same way, you would have one pvp arena, one dungeon to raid, hundreds of races and hundreds of skills.
I HIGHLY doubt that those games would have been so successfull if they looked like that.
Next I will list a number of points, which I personally think will make WoT a great game which will generate more players and more happy players.
Mind you, alot of people have voiced against this change but I just want to ADD things to the game, not remove stuff. What is there is there but it could be better.
New game modes
Nation wars - a team with tanks from one nation battles a team with tanks from another nation. US vs USSR or France vs UK for example.
Garage wars - you enter battle with a random tank matching the tier of the game. Once you have been destroyed, you respawn in a new tank. You got 5 tanks and after that you are locked out of the game. Kinda like tickets in Battlefield.
Historical Battles - fighting the battle of Prokhorovka, El Alamein etc. Would be fun?
Redo matchmaking
Matchmaking in random should be based on time played, efficency and type of tank you chose. If a player with only 3000 games played enters a tier x game in a IS-7, you can bet on that he doesnt have a clue what to do, nor will he be of anymore use then cannonfodder.
The Counter Strike community came to this conclusion early on and created servers based on rating and it was a success most of the time since equally good players meet eachother and makes the games more fun and exiting.
Arty is fine, its the setup that fails
One of the biggest complaints in WoT today are artillery. They can single handedly turn the tide of the battle, one-shot the biggest of tanks and ruin a whole teams assault instantly.
WG tries to solve the problem by hit artillery with the biggest nerf-hammer yet, rendering them more or less useless for any type of game modes.
I would suggest that instead of nerfing arty, have a set number of tank-types per match instead.
A possible setup for any type of game, random or CW, could be this:
2 Arty
2 Tankdestroyer
1 Scout
5 Medium
5 Heavy
This would force the teams to work more closely together, no more arty-parties and arty wont have the profound impact on the match as they have today.
Perhaps introducing this in a new game mode would be an idea.
Clan wars? Same-O, Same-O...
Clan wars is the WoT place for clans to battle it out. Problem is, it´s incredibly boring.
Same maps, same tanks, same tactics...
My question to clan wars is why WG excluded every tank below tier IX in clan wars to be usefull. You don´t fight CW today unless your clan can muster atleast 30-40 tier X tanks.
All the other tanks in the tech trees are just a bump in the road that you discard once you get a tier higher unless you really like to play that particular tank.
I would like to see that a bit of randomized actions are included into the mix.
For example:
Clan A decides to make a landing in order to take the land. They apply for the landing and when their first match is up, when "special battles" appear in-game, they get to see what range of tier they get to use. First match is Absolute, which means they get to use tier X as the biggest tier on their tanks.
Clan A wins their match and moves on to the next one. This match is drawn to be a Junior size battle, which means they get to use tanks from tier 2 to 4.
And so on. Applying the set type of tank-types mentioned above, you force the clans to implement more tactics based on tier, new players who doesnt have high tier tanks can participate early on and you get more clans into clan wars which means less stalemate on the maps.
Fix chat and chatters
Another thing that has emerged in WoT are the high level of nationalism. Especially on the EU server. Racism, Sexism, Bullying, General stupidity are common both in general chat and in-game. WG have employed moderators but most of the time, those guys are fighting a losing battle against new players that doesnt care about rules. And there are ALOT of those.
Other time, the moderators are nowere to be seen and the chat are a mayhem that even Stalin would not touch.
EULA states that english is the language to be used in general chat. No exceptions.
So either employ more dedicated moderators or split the EU server in two.
One for west europa, one for the east. WoT have effectivly split the community in half, rebuilding the gap between the east and west once again but the moderators and WG does nothing to stear clear of the new (old) ways of communicating.
WG should be forced to take responsibilty for their general chat rooms and in-game.
The chats are a bad place to implement the sand-box theory. And the chats actually makes players leave the game in disgust.
So, this is my way of giving WG a few pointers on how to stay clear of disaster and make a good game great. Many will probably disagree and have other ideas which are fine but I wrote this due to a question asked by a moderator earlier: "What do you think is missing?"
My reply was "If WG would listen to its community, you would know the answer to that."
WG have a way that makes you think of a nation with little or no freedom of speech.
I know of several players, including me, that have been chatbanned when discussing these issues that I have stated in this document in WoT general chat.
Makes you wonder if WG spends too much effort trying to silence the criticism instead of listening to it, although the "dev answers" are a common war cry for many but that forum is very one-sided aswell.
---
ugga bugga über hauling lugga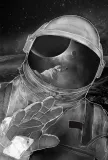 Skrivet av Proxidy:
Du borde titta på war thunder, just nu finns det bara flygplan där, men tanks kommer nästa månad(kanske om 2 månader?) och senare kommer även båtar till spelet
Det är vad WG planerar också. WoWP och WoS är i beta/pre-beta vad jag vet.
Har testat Warthunder men flygplanspel är inte för mig så jag väntar på nästa del. Dock så gillar jag konceptet med att du kan vinna en karta på mer än 2 sätt, vilket saknas väldiliga i WoT.
---
ugga bugga über hauling lugga
Skrivet av ezone:
Kan ge dig rätt i mycket men dom har faktiskt arbetat om kartor och snyggat till grafiken och fixat 3D ljudet i senaste patchen samt att dom har lagt till fysik i spelet.. Men mycket är galet bland annat teiringen som är helt uppåt väggarna många gånger ..
Tog upp tiering och har väl en ok ide om det men du har rätt, att slippa spela tier 4 medium mot tier 9 hvy borde fixas.
---
ugga bugga über hauling lugga