Need For Speed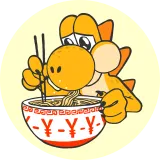 Skrivet av DJMar:
Hej!
Finns någon mer här som testat den stängda betan? Är förvånansvärt positivt överraskad av spelkänslan och driftkänslan.
Däremot har jag otroligt många förbättringsförslag.
Spelade det i ~5 timmar igår och nådde level 16. Körkänslan känns väldigt trög, men det är samtidigt otroligt tillfredsställande att drifta. Att modifiera bilarna är också väldigt roligt, även om knapparna inte alltid reagerar, och interfacen var lite svårt att vänja sig vid. Slutligen känns grafiken väldigt nedskalad. Den kan väl inte köras i 1080p på PS4, eller?
Jag överväger faktiskt ett köp, men det är isådanafall till PC, och då vill jag se hur portningen ter sig innan jag lägger några pengar på spelet.
---
"I intend to live forever, or die trying."
Håller med på alla punkter. Har skrivit ihop en liten lista på engelska som jag tänkte skicka in sen vid betans slut.
Need For Speed
What can get better
Game
*No try again after or during a race
*I want to adjust drifting performance when I enter that kind of
event or that I should be able to select the car I would like to enter the race withn, not going back and forth to the garage.
*Too many calls from "friends", reakky annoying especially during races.
*Long loading screens
*Connection lost
*Cant add marks on the map, my own GPS
*Race level recommendation, so I can choose which car that suits best.
*Too many epeleptic flashes, when loosing the cops and when finnishing a race event. Have to look away.
*I want to be able to skip cutscenes and also I want to be able to skip race event intros
*AI seems not having to brake when entering a corner
*NO PAUSE!? Not even in solomode. Seriously?
*When racing, sprint should have percentage completion. Circuits should show how much you lead the race with. Drifting
should be like earlier NFS, better introduced. AND the score should be bigger and more colorful.
*Is it always NIGHT here? No dayshifting? Really really dark.
Garage
*Better overview of the performance section. Maybe topdown categories, sorted of what is unlocked is an option. I like
having an overview of what there are for me to purchase, not bic icons like this.
*Buying a new car without specs is like buying a painting without knowing how it looks like.
*Decals should be able to be duplicated to the other side of the car, not just to the same. I have not find that kind of option.
*I would like a scalemeter so I can se in numbers that my decals are exactly as big as the other ones. Symmetric.
*Controls are a bit funky and the response is sometimes zero.
*Rims to the front wheels when purchased apperantly does not get unklocked to the rear wheels. I understand you buy two
wheels at the time but those in the front should be able to shift to the back and back to the front.
*In the visualoption you can purchaes different tires but I dont understand the differences between them. Are there any pros or cons having
stretched tires or lowering the vehicle should improve the car in corners. Some stats would be prefered.
What is good
*Drifting is great, awesome feeling to it. You can feel when you hit the gas in a corner. Really great.
*Great steering and great options of that categorie.
*Lovely feeling when gearing.
*You can actually hear the turbo, best sound in the world.
*The performanceupgrades displays how it affects your car, hands down to this function.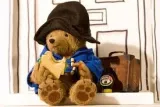 ---
"Att vara kvinna är nämligen meriterande i sig"
Artur Foxander, hjärntvättad av feminister