Min open-tibia startar imorgon kom gärna in och spela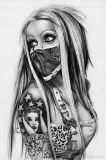 Min open-tibia startar imorgon kom gärna in och spela
Hej jag har en open-tibia server som heter Ikasera.se den var uppe 2010-2011 och fick 398 players som record. Ni som är gamla spelare och vill bli nya kom gärna in och spela. Den öppnar 23 April 18.00 svensk tid.
Trailer:
Dedicated server information.
Uptime: 99% (We use 1% for updates and unexpected problems)
Internet: Unlimited
Ram: 32GB
Cpu: 3,4 GHz
Connect information
Ip/website: ikasera.se
Port: 7171
Client: 8.60
Reward information
Level 96 - 1 points.
Level 151 - 3 points
Level 200 - 5 points.
Level 66 - 5 crystal coins.
Level 120 - 10 crystal coins.
Level 180 - 15 crystal coins.
If you report a bug or something else that makes the server looks bad, you get 5 points. You also get points if you come up with good ideas that we will use, if we don't like the idea you get no points.
Rates Information
Pvp enforced rate: 2 exp.
SkillRate: 120
MagicRate: 80
LootRate: 6
ProtectionLevel: 95
FreePremium: Yes
LevelToBuyHouse: 100 (The house be remove after 20 Days If you not have been ONLINE).
World-type: Pvp enforced
Percent of exp you lost if you die: 7%
Ban-system information
Notations to ban: 3
Warnings to ban: 4
Warnings to deletion: 5
Ban length: 24 hours
Kills ban length: 3 hours
Final ban length: 7 days
Skull and frags information.
Whiteskulltime: 3 min
Redskulltime: 3 days
Blackskulltime: 5 days
Frags for Red Skull (daily): 15
Frags for Red Skull (Weekly): 75
Frags for Red Skull (monthly): 300
War and guild system information.
You can use premium points to bet on wars.
War - Commands
/war invite, GuildName, fraglimit - start a war with frag limit!
/war invite, GuildName - declares a war to GuildName
/war accept, GuildName - accept the war by GuildName
/war end, GuildName - stops a war with GuildName
Level to create guild?: 100
Guild - Commands
!gc
!go
ExpStages
1 to 45 = 750 exp
46 to 65 = 500 exp
66 to 80 = 250 exp
81 to 95 = 95 exp
96 to 110 = 75 exp
111 to 120 = 55 exp
121 to 130 = 35 exp
131 to 150 = 25 exp
151 to 165 = 8 exp
166 to 180 = 4 exp
181 = 2 exp
Map information
Realmap with Gengia, Oken and Pyre.
Most of the popular npcs exist.
Quest information
Annihilator
In Service of Yalahar
Demon Helmet
Pits of Inferno
The Inquisition Quest
Postman Quest
Demon Oak
Banshee Quest and more.
Events and Games
ZombieEvent
Casino
Lottery (The Lottery script choose a random player in a few hours interval time.)
Raids (Occurs randomly 3 times a day)
Bomberman
Football
Snake
Capture the flag - Start 18.00 CET every day!
Commands
!deathlist
!frags
!changesex
!hunt
!buypremium
!bless
!serverinfo
!pacc
!online
!uptime
!q
!promotion
!aol
/commands
House commands
!sellhouse
!leavehouse
!buyhouse
alana sio
aleta grav
aleta sio
aleta som
Important staff information.
The staff don't give or sell levels and items.
Other information.
We do not reset if the server got active players. When you create character you start in level 20 with items.
Welcome back to Ikasera.
Kind Regards,
Zippiex.