Day 1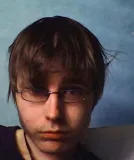 Day 1
I arrived at the island of Morrowind today. The fresh air was a blessing for my lungs and to finally stand on firm ground! I'm never getting myself into a boat again if it can be avoided. I've decided to write this diary to keep track of my explorations here on Morrowind. We'll see what the island has to offer.
Upon arrival I spoke with Socucius Ergalla and filled out my release form. He asked me for my "profession" and I, of course, answered that I was a captain of the Nordic army. hmph... can still not believe that they actually threw me in prison and sent me off here for that little argument....
In a barrel just outside his office someone had forgotten an Engraved Ring Of Healing - too bad for him, it's on my left middle finger now. Comfortable little ring with a nice magical ability. It apperently lets me heal minor wounds, should I ever get any. Sellus Gravius gave me some advices on where to go next and a few goldpieces with that. I guess this means I'm finally free again.
The bright sun in my face, the people walking about in Seyda Neens harbor... it's comforting to be somewhere safe again. I feel awkward in the clothes though - I hope to get into a nice piece of armor soon.
As I made my way to Balmora (riding a Silt Strider wasn't so bad actually - but it cost me 12gp!) I started thinking about the road ahead. What would I want to do with my new life?
Fighting of course. I needed the combat as much as I needed the air or a good keg of beer. After I'm done finding that Caius Cosades I'm going to locate the nearest Fighters Guild and sign up for it. Then it's off to find a nice inn and make myself comfortable.
The local trader, Ra'Virr finally let me get my hands on a nice and shiny Chitin War Axe, as well as a helmet and a pair of gloves. I couldn't refuse to take the oppurtunity to exercise my mercantile skills a little but it appears I'm a bit rusty... when I exited the store I figured that a leather glove can't actually be worth 10gp... I'll have to practice that a little more I think.
Eydis Fire-Eye welcomed me into the Fighters Guild. I can't believe that they put me at the bottom. By the nine, I'm a captain! Now I've got orders to kill some... cave rats... this should be fun.
There wasn't a need for me to pay for a bed at an inn as Caius let me stay in his house. He wasn't very open about himself but gladly discussed the Blades and their duty. Oh... apperently I'm now a part of the emperors Guards. Interesting...
---
You try to scream, but growl instead,
you are bound to the ground!