I'm to tired to care so I'm letting go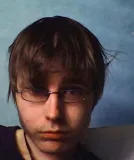 I'm to tired to care so I'm letting go
I don't know how to put this - it's so hard for me to do this,
eyelids falling down and I can't see straight.
I'm trying my best to explain - a hundred thoughts in my brain,
maybe it's time I just let it go.
Stuffed up like an animal with lies - I try so hard but I'm afraid,
now's the day for reckoning.
I'm still to tired to care but I'm letting go.
I went to town and bought a new shirt - saw your house, oh it hurt,
I wouldn't mind to just fade away.
Tried to write a few poems at night - they all end with the same fight,
my pride and promises, the harsh reality.
Held on to see it all through - thought it was over but couldn't forget you,
all the memories still remain.
I'm still to tired to care but I'm letting go.
I saved a place in my heart for forgiveness - but that space get less
by each passing day without you.
The factory is closing down - no more work for love, a broken crown
rolls over the floor in the empty throneroom.
I'm ready to die in this void - can't get out without being destroyed.
Oh god stop this placebo of love..
I'm so tired right now and I'm letting you go.
I'm to tired to care so I let you go.
______________________________________________________________
Kraftig inspirerad av Stone Sour's "Zzyzx Rd." - underbar låt
---
You try to scream, but growl instead,
you are bound to the ground!