Dålig FPS på Armed Assault och andra spel
Dålig FPS på Armed Assault och andra spel
Hej!
Jag kör en quad core2 burk med 4 gig ram, Vista32 och ett 8600GT kort.
Mitt problem äratt jag har riktigt dålig FPS,mellan 18 och 40 på EXTRA LOW settings.
Tycker inte det verkar helt ok att ha så låg fps.
Vet ni något sätt att öka fps i spel utan att använda inställningarna i spelet,alltsåom det går att tweeka burken på något sätt eller om det ärnågot fel på burken som man kan åtgärda.
Skrivet av NeoOhm:
Ok guys i found a solution that rocked!!
I downloaded RivaTuner, clocked my gfx core to 600 and my mem core to 475, now i have 60 FPS in dense woods with all settings exept shadows on very high biggrin.gif
Shadows are turned off,with shadows i get 40 fps.
Det var väl bra då:up: eller- thats good to hear mate:up: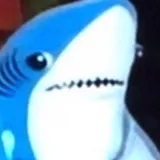 Skrivet av NeoOhm:
Nog för att i am skum, bur ja, i skrev this tråd in ett other forum to.
Men nu är det as i say in swedish, fixat!
Ja och det där är ju ännu lättare att tyda lol!
---
Wune - "jo jag klarar crysis på high på allt för jag har 4 gig i ram minne. och dom är på 800 Mhz." - I lol'ed