Hotmail, var ställer jag in namn?
Hotmail, var ställer jag in namn?
Hallå, jag har en gammal hotmail-adress som jag inte använder till mycket annat än att registrera mig på diverse sidor (nej, inget sånt, hehe). Min geniala plan är därför att jag ska skriva in ett fingerat namn, det som visas för mottagaren alltså. Men hur i h-e gör man. Jag har gått igenom inställningarna, men kan inte hitta det alternativet.
Om jag ändrar namnet under privat - min profil händer ingenting. Känner mig som en idiot här, hjälp mig!
---
För de ord, som till andra man har sagt, ofta man bitter får böta.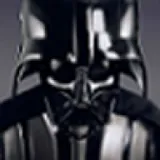 Plats: Stockholm
Medlem sedan: feb 2004
Går det lol
Var inne o pilla på alternativ men där var det smeknamnet i messanger vad jag kunde se

Nu vet jag inte om du använder klassisk Hotmail eller Windows Live, men om du använder Live (går snabbt att uppdatera till om du inte har) så gör du på detta viset:
1. Tryck på Alternativ till höger, en meny kommer fram, klicka på fler alternativ.
2. Under Hantera kontot klickar du på Visa och redigera personlig information.
3. Under Vanliga uppgifter går du in på Ändra dina registrerade uppgifter .
Hey presto! Här ska du kunna ändra ditt namn.
---
I can't even tell you at the moment, what at the moment means....even momentarily.