Umaibo Rock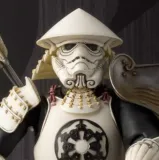 Plats: Bor i Malmö, född i norrland, uppväxt i Norrland/Stockholm och spenderar mycket tid i Japan.
Medlem sedan: dec 2006
Umaibo Rock
I have always been interested in Japan, since I was 10 years old and the Japan craving inside of me just grows bigger every day.
My friend that moved to Tokyo came back one summer and brought back some Japanese candy. He know that I hate fish, I just cant stand the taste or smell of fish.
"You must taste everything I bring home to you" was his last word in his email before he went from Japan.
OK I thought, I have to taste everything, its from the land of my dreams.
Yeah, as you can imagine he had some weird stuff with him, and mostly fish related "candy".
One small bag had small dried fish, another paper box contained dried octopus arms and some other strange things, some tasty, some weird and some plain discussing. But I tasted everything.
But there was one candy that I really liked. It is a hollow stick that is crunchy and comes in loads of flavors. 31 in total I think but just half of them are current. Some flavors are only available in certain areas.
My friend got me 8 different I think, two of each. some tasted horrible (fish flavor) and some where damn tasty.
this one is from a funny japanese tv series Akihabara@Deep and they always ate Umaibo
As always I search through YouTube after videos surrounding anything about Japan and I found a cool Japanese rock band, 打首獄門同好会 (uchikubi), after looking at some videos of them I found this video.
They are singing about my favorite Japanese candy, Umaibo, and it rocks.
How cool and crazy is that
I cant stop listening to it.
---
"The reality is not limited to the perception that we have traditional used." //Paul Stamets