Is it worth it?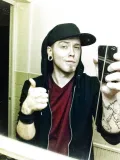 Is it worth it?
So, ive been starting to think to much again and i need to get it out of me.
Its about work, love of my life and the situation.As some of you might know im working shifts @ Siemens It Solutions and Ingrid is working 8 hours a day during the day, not like me who can work nights, weekends, everything.And i feel its starting to get in the way of how i want to spend my life with her.
This week has been a pain, ive been of work wendsday to friday (ingrid is working, getting home around seven or eight at night), and this weekend ive been working 12 hour shifts from 7PM to 7AM, not seeing much of Ingrid other then when i get home in the morning and leaving for work later on.This is how its mostly looking for us now and for the coming weeks except, oct 29th - oct 31th, when im off.
After that its back again and this is not how i want it to be, i wanna see my girlfriend more than about 4 hours a day, and thats hardly any "quality" hours if ya put it like that.
Im wondering, is all this worth it?
-Hey atleast you got a job!
You might say. Ye sure, its a job and both of us are greatful for having it.
But i dont realy see it being worth it when it gets in the way of how we want our relationship to be.
-Get a new job then with the hours you want?
Ye, in Ireland? Dont think so at the moment, if i were to get a new job il prob hed home back to sweden, dont realy see it being worth it getting a new job here when i maybe could get a new one i sweden.
Still, i dont want to be the reason who eg Robin (our roomie) goes home cause he cant handle the rent himself or maybe just dont find it worth staying "alone" here. Dont realy know what he wants at the moment either, i think i wanna stay for atleast a year (6 months left),But still, AGAIN, should you put yourself through it cause of someone else? Or should you just be a bitch and do what you wanna do?
Gah, getting real stupid on this shit, half wanna stay and do this for 6 months, the other half just wanna go home and get that everyday 9-5, 4 week vacation and off at the holidays job. And ye, theres another thing which i dont realy like, prob gonna have to work new year and/or christmas, and Ingrid prob be home alone if she dont get time off and goes back home to sweden over the holidays.
How much fun is that? Not at all, thats atleast what i would think of it.
Im not all that for christmas, presents and all that but being all alone during it? No thank you!
And, honestly, im missing my family, missing sweden, missing the way of life there, missing how you could just go and see everyone you wanna see. Not having to plan it weeks ahead, book flights, paying lots of money to go and see them.Tho im not thinking about moving back to Norrkoping if i/we went back there, but its still alot easier just jumping the bus, train or whatever.
Well well, nothing i can do about it now, straight away. But hey, you gotta think dont you?
Gonna get back to surfing the net, playing HoMM IV and injecting sugar.Five Hours left!
---
SO SEXY YOU FUCK MY SHADOW