Counter-Strike: Global Offensive på Steam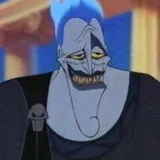 Counter-Strike: Global Offensive på Steam
Det nya Counter-Strike 2 från Valve och Hidden Path har hittat sig in hos Steams köpklient. Även om det nu inte än går att lägga en order på det, och allt som finns är en illustrativ bild på spelet, så står det däremot lite information om vad som komma skall. Jag är mycket nyfiken.
• Nya banor, karaktärer och vapen.
• Uppdaterade versioner av klassikerna (de_dust, mm.)
• Nya spellägen, topplistor, mm.
Beräknas att finnas till hands ett tidigt 2012, med Valve-tid inräknat: sena hösten 2012.
Citat:
Counter-Strike: Global Offensive (CS: GO) will expand upon the team-based action gameplay that it pioneered when it was launched 12 years ago.
CS: GO features new maps, characters, and weapons and delivers updated versions of the classic CS content (de_dust, etc.). In addition, CS: GO will introduce new gameplay modes, matchmaking, leader boards, and more.
"Counter-Strike took the gaming industry by surprise when the unlikely MOD became the most played online PC action game in the world almost immediately after its release in August 1999," said Doug Lombardi at Valve. "For the past 12 years, it has continued to be one of the most-played games in the world, headline competitive gaming tournaments and selling over 25 million units worldwide across the franchise. CS: GO promises to expand on CS' award-winning gameplay and deliver it to gamers on the PC as well as the next gen consoles and the Mac."
CS: GO is being developed by Valve in cooperation with Seattle-based Hidden Path Entertainment. The title is targeted for release in early 2012 and will be playable at this year's PAX Prime and London Games Festival.