waw dlc info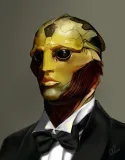 waw dlc info
Info om den kommande dlc till world at war
On March 19, Activision will be releasing a new map pack for Call of Duty: World at War. Three of these maps--Nightfire, Station, and Knee Deep--will be for use in the game's standard competitive multiplayer mode. But a fourth map included in this DLC pack has a bit of a lurching, undead twist to it. Yes, a new zombie map is on its way to complement Nacht Der Untoten, the one that players who've beaten the campaign have already unlocked. Known as Zombie Verruckt, this new map will also let a team of up to four players fight off hordes of the undead in a quest to survive as long as possible with brains fully intact. We recently spent some hands-on time with Verruckt to see how the gameplay will differ from the zombie-themed map that's already included with World at War.
Verruckt is based on the Asylum multiplayer map, which is a two-story building outfitted with an expansive courtyard in the middle. If you play with a team of four, your squad of survivors will be split up into two pairs, each on opposite sides of the map. The goal of the team is to reunite in the middle of the building. It's not just a desire to see their long-lost buddies that's driving this impulse--or at least not entirely--but rather a new goal-oriented feature that has been added.
In the first zombie map, players would earn money from killing zombies and repairing the barricades that the undead had torn down. The money would then be used to buy new guns and unlock doors to progress to different areas of the map. The main point of unlocking these doors was to find new equipment to use and put a little distance between you and the zombies. But in Verruckt, you'll be unlocking doors that guide you to a power generator that controls a series of conveniently placed zappers and vending machines able to deal out perk-fueled soda.
Trailer till den nya zombiebanan:
http://www.totalgamingnetwork.com/main/showthread.php?t=18829...
En sak som dom har lagt till i den nya zombiebanan är bounzing bettys och bi.pods till mgsen
---
-fiechen: Runkade men glömde dra för persiennerna.