Kommer inte in på steam:(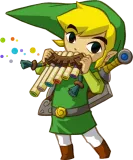 Kommer inte in på steam:(
Hej, när jag försöker logga in på mitt acc får jag upp följande felmedelande:
Inloggningen till steam misslyckades.
Antingen finns inte det anginvna kontot eller så är lösenordet felaktigt.
Kontrollera ditt kontonamn och lösenord och försök igen.
Har gjort så jag fått reda på vad mitt acc namn är, gjort password recovery o allt men fan så kommer jag inte in endå:( har även provat att stänga ner brandvägg!:(
---
We wanna be free, to do what we wanna do!