Help me with my thesis
Help me with my thesis
Hi guys!
Really love the community here at FZ and I thought of you guys in my hour of need
Currently working on my thesis and would need some more responses.
Have a short survey (takes around 3 min to answer) which would mean to world to me if you could fill out.
The topic is the video games industry, so you will feel right at home with the questions.
The link is:
https://hhs.qualtrics.com/jfe/form/SV_3W2xiiK1gbbU0qF
(Mobile friendly as well!)
The survey has no commercial purpose, only academical.
All responses are treated anonymously.
I also plan to share all my findings and the finished thesis with you guys.
Thank you very much for helping me out!
PS to the Moderator: If I have posted this thread in the wrong sub-foum, please move it where it belongs.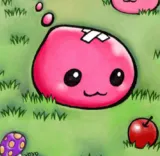 Answered!
But... be aware that some of these questions are hard for most people answer accurately - in many questions you will likely get what people THINK, rather than the facts (since a lot of people have to guess).
For example how many dollar you spend on game / year. I think you are likely to get answers that are 'guesses' rather than facts, thus you will probably get an result - more fitting to the question: "How much do you THINK that you spend on games per year". Also, you have no open-ended question to follow up - thus you will miss important information in answers like "Oh, I have no idea how much I spend on games.... The Steam sales keeps robbing my purse every summer and winter.. so maybe around 200, or maybe even 600? I dunno, it depends." (meaning... the interviewee has no clue).
Also for the final row of questions, they way you formulated them might be a bit troublesome, Be careful about the reliability and validity when interpreting results from close-ended surveys as your only source! In the last row of questions, you are likely to get very high scores, almost 6/6 (maximum) on every response (or a 'humble' 5/6). Because if we as consumers could choose (wishfully), we would probably want it to be as fair and good as possible for us as consumers, thus you are likely to see very high scores at some of the questions (THUS you might get FALSE POSITIVE results - meaning the results might not actually reflect what ANYONE need).
Would you like to earn:
A) $1/mo,
B) $100/mo,
C) $1000/mo or a
D) $100000/mo?
(I think you might pick D.)
To get a trustworthy result for some of these questions you WILL NEED (read: you must) triangulate the survey with other sources of data. For example a contextual interview, in a setting where the interviewee can access his or her bank account or purchase history. The interview must also consist of a series of well-constructed, non-suggestive questions that are asked open-endedly.
For your thesis tho, you will just need to point out that you are AWARE of the
questionable reliability and validity for some of these questions.
You don't need to redo your survey, No!..
But, you will need to be careful in how you interpret the results.
Best wishes!
Thank you guys for the feedback and the the responses!
Much appreciated!
Keep them coming
The topic is actually very interesting, as there have been very little academic studies done on it,
especially when you consider how many gamer there are out there, how much they spend and how much better the industry could be if they were to listen just a tiny bit more to everyday consumers.
Thanks again, have a great day!
Ah forgot to mention, if you any of you can send the link to friends/spread it on social media that would be awesome too