Theade - Ctrl+C - Nyhetstråd 28/10

Theade - Ctrl+C - Nyhetstråd 28/10
Destiny 2
Bungie lays out plans for Destiny 2 improvements
Bungie is working to improve and fix Destiny 2 in an effort to address complaints from fans who have grown disgruntled in the seven-plus weeks since the game's launch, the studio said yesterday.
https://www.polygon.com/2017/10/27/16562136/destiny-2-improve...
https://www.fz.se/nyhet/274759-bungie-arbetar-pa-att-forbattr...
Super Mario Odyssey
Super Mario Odyssey's motion controls are recommended, but not required
Super Mario Odyssey's motion controls may be polarizing — co-reviewer Phil Kollar certainly isn't a fan. I don't mind them quite as much, but in case you're in the same position as Phil and would rather play without, good news. The motion controls can be ignored, and even turned on or off when it comes to the gyroscopic camera, although playing the game sans motion comes with some finagling.
https://www.polygon.com/2017/10/27/16560180/super-mario-odyss...
Super Mario Odyssey First Hour Livestream
Join Jake and Jean-Luc as they get their first taste of Super Mario Odyssey.
https://www.gamespot.com/videos/super-mario-odyssey-first-hou...
Minecraft
Stranger Things 2 skin pack for Minecraft is the only way to bring Barb back to life
The skin pack is surprisingly comprehensive, and includes characters and outfits from both the first and second seasons of Stranger Things. Perhaps the most unsettling is the demogorgon, which features both an open and a puckered set of toothy, viscous mandibles.
https://www.polygon.com/2017/10/27/16559980/stranger-things-2...
Injustice 2
Injustice 2 summons Hellboy on Nov. 14
Injustice 2's next guest character, the gruff but lovable hellspawn known as Hellboy, will join NetherRealm's fighting game in November, Warner Bros. Interactive Entertainment and DC Entertainment announced today.
https://www.polygon.com/2017/10/27/16559718/injustice-2-hellb...
Star Citizen
Star Citizen, exclusive ship will come free with new Intel solid-state drives
Intel is partnering with Roberts Space Industries' Star Citizen team for a promotion on the hardware maker's new line of solid-state hard drives. The promotion was announced today as part of the CitizenCon fan event in Frankfurt, Germany.
https://www.polygon.com/2017/10/27/16554132/star-citizen-free...
Breakaway
Amazon overhauling its fantasy sports brawler Breakaway
Amazon Game Studios' competitive sports brawler with a mythological twist, Breakaway, is getting a major overhaul, the studio said today. After a months-long public alpha test, Amazon says its going to take time to "iterate and evolve" Breakaway's core gameplay.
https://www.polygon.com/2017/10/26/16554778/amazon-game-studi...
Assassin's Creed Origins
Assassin's Creed Origins: Watch the first 90 minutes
Here's the first hour and a half of Assassin's Creed Origins (with one major spoiler edited out of that footage), which arrives on PlayStation 4, Windows PC and Xbox One this Friday, Oct. 27. Set in ancient Egypt, it's Ubisoft's most ambitious and beautiful game in the series.
https://www.polygon.com/videos/2017/10/26/16550926/assassins-...
Torment: Tides of Numenera
Torment: Tides of Numenera är gratis att prova under ett dygn framöver
Vi har sagt det förr men det tåls att sägas igen: 2017 är ett av de bästa spelåren på evigheter, förmodligen det allra bästa sedan 2007 om du frågar mig. Storspel har levererats på rullande band året igenom (Destiny 2, Wolfenstein 2 och Assassin's Creed: Origins har alla släppts den gånga veckan) och därför är det ofrånkomligt att en och annan smalare titel faller mellan sprickorna, såsom Torment: Tides of Numenera.
http://www.pcgamer.se/2017/10/torment-tides-numenera-ar-grati...

Spintires: Mudrunner
Här är lanseringstrailern för Spintires: Mudrunner
I slutet av augusti premiärvisades Spintires: Mudrunner, en nyversion av det klassiska(?) leriga och fordonsbaserade simulatorspelet Spintires från sommaren 2014. Spintires: Mudrunner bjuder på en "komplett grafisk uppdatering" tillsammans med en ny sandlådekarta vid sidan av originalspelets fem miljöer. Tretton nya fordon läggs också till, vilket gör att det totala antalet blir hela nitton stycken.
http://www.pcgamer.se/2017/10/har-ar-lanseringstrailern-spint...
PlayerUnknown's Battlegrounds
PlayerUnknown's Battlegrounds' testing servers open next week to test vaulting
Update, October 28th: Public testing servers for PlayerUnknown's Battlegrounds' major v1.0 update will be going live in the next few days, primarily to test the new movement systems.
Plans have been announced to open PlayerUnknown's Battlegrounds' testing servers next week, allowing players a chance to poke around the upcoming v1.0 update's biggest changes, and hopefully identify bugs before the patch is pushed to the main servers.
https://www.pcgamesn.com/playerunknown-battlegrounds/vaulting...
Kingdom Come: Deliverance
Here's how combat works in Kingdom Come: Deliverance
Kingdom Come: Deliverance aims to bring the scope, scale, and role-playing possibilities of an Elder Scrolls title out of the realm of fantasy and into the world of medieval history. So how does combat work when your swords are no longer legendary and your daggers no longer enchanted? A new developer diary explains exactly that.
https://www.pcgamesn.com/kingdom-come-deliverance/kingdom-com...
Survarium
STALKER-like F2P shooter Survarium adds its first cooperative PvE story mission in v0.50
There's a strange, hard-to-define appeal to trudging about an eastern european irradiated hellscape, gun in hand, dodging bullets while trying not to stumble into some barely-visible hole in reality that'll turn you inside out. Strange, but it's what has held the STALKER series and its fans together all this time.
https://www.pcgamesn.com/survarium/survarium-pve-mission
Final Fantasy XV
Final Fantasy XV: Windows Edition's system requirements have been announced
The glut of great multi-platform releases looks set to continue well into next year. The PC version of magical realist road-trip RPG Final Fantasy XV is gearing up properly for release now, and has seen its official system requirements announced via Microsoft's Windows store.
https://www.pcgamesn.com/final-fantasy-xv/final-fantasy-xv-sy...
Overwatch
Overwatch Adding Features To Make Pro Matches More Watchable
In a new video update, Jeff "MLG Pro Strats" Kaplan announced a suite of esports tools that Blizzard will debut as part of the Overwatch World Cup at BlizzCon. The goal is to streamline the game's interface so that viewers can effortlessly understand who's winning and losing, rather than having to focus so hard that they look like one of those math lady memes.
https://compete.kotaku.com/overwatch-adding-features-to-make-...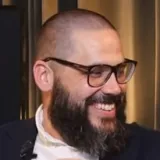 Plats: Internetz
Medlem sedan: dec 2001