How to make epic soundtrack music on PC
How to make epic soundtrack music on PC
Heya! I thought of writing a short story regarding how is it possible to create Hollywood -quality orchestral music with normal PC nowadays. I've been fiddling around in my PC home studio since 2006 and have upgraded the available tools throughout the years. The audio technology has evolved so much in just a few decades that nowadays you can purchase high quality sound libraries with just 500-1000 euros that allow you to compose basically whatever you want with just a midi keyboard and good computer.
The video I put up in the start is a "behind the scenes" screencast of one of my latest music projects called The Journey Begins I released under my soundtrack artist name Celestial Aeon Project. It shows you basically everything that there is to make a tune that sounds like that.
The general idea behind the sound libraries is that you go to a high quality studio and record instruments in various playing styles with good microphones and end up with gigabytes worth of wav files. Then you program a sampler logic that knows how to morph those wav files together when a midi signal is received. Basically you end up with virtual violin for example that you can play on a piano keys and it will sound like a true player is playing the instrument, although it is basically just pre recorded wav files that are being morphed.
Of course as a composer you don't have to do this yourself, but you purchase sound libraries made my companies that specialise in this process. I personally use for example Spitfire Audio, 8Dio, Native Instruments, Metropolis Ark series etc.
Then the actual composition work is just picking the right instruments, playing the notes in with a keyboard and doing the mix.
If anybody is interested in building a home studio just drop a message and I can try and help!
You can find my music on Spotify: https://open.spotify.com/artist/3erL8NEQbmmOXhO6yyVWxO?si=oD-...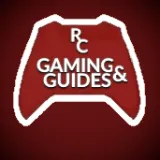 Plats: Stockholm
Medlem sedan: okt 2017
@CelestialAeon: A very interesting post. Have been wanting to try creating music for many years but as always other things get in the way. Cubase looks really promising though. Might be worth checking out.
Listened to your music on Spotify and it is great stuff. Would not be suprised to hear that many hours of work lies behind those solid tracks.
Keep up the great work.
---
Min spelkanal på Youtube - Reggiez Corner: A Variety Gaming Channel
"Om man som politiker vill ha en vän, får man köpa en hund."