Fortnite äntligen på Android - sluten beta igång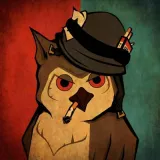 Plats: Vimmerby
Medlem sedan: feb 2018
Android BETA
You're now on the waiting list!
Får se om man lyckas få något
---
CASE: Fractal Design Define R5 Black MOBO: MSI X370 GAMING PRO CARBON CPU: AMD Ryzen 5 1600X 3.6 GHz 19MB CPU COOLER: Noctua NH-D15 RAM: Corsair 16GB (2x8GB) DDR4 3200MHz CL16 Vengeance LPX M.2: Samsung 960 EVO 250GB SSHD: Seagate Firecuda 2TB 7200rpm 64MB HDD: Seagate Barracuda 12TB (3x4TB) 7200rpm 64MB OS: Windows 10 Pro 64-bit OEM GPU: EVGA GeForce GTX 1070 8GB ACX 3.0 FTW Gaming PSU: EVGA Supernova G2 750W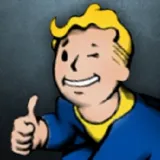 Plats: Bästkusten
Medlem sedan: jul 2008
Varför får mobilspelarna inte använda mus+tangentbord om de möter PC-spelare?
Konstig policy.
---
|| Intel 8700K || MSI GTX 1080 TI Gaming X || Xonar DG || Samsung 750 EVO 500GB & OCZ Agility 3 120GB & Samsung 960 EVO 250GB & Crucial V4 256GB || XFX XXX 650W || Antec P183 || Asus G-Sync RoG Swift PG279Q || Dell XPS 15 || Thinkpad X220
The Force is like Duct Tape, it has a light side, a dark side, and holds the universe together.