Filmmusik, vad är era favoriter?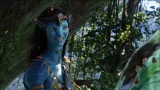 Plats: Piteå
Medlem sedan: maj 2018
Filmmusik, vad är era favoriter?
Att se på film är bland dom bästa sakerna jag vet. Action, spänning, skräck, m.m. Men vad jag verkligen älskar hos filmer är soundtracket. Att lyssna på en orkester framföra Jurassic Park-melodin eller Star Wars är magnifikt och otroligt vackert. Kombinationen med rätt film så är filmmusik otroligt fantastiskt bra. Dom flesta låtar har jag präntat in i huvudet som favoriter. Och dom flesta kan ni se här nere.
Jag hittar det mesta på Spotify men annars så får jag gå över till Youtube om det inte håller sig till det originella stycket. Vad är era favoritstycken från filmer?
Jag gillade Gravity trots sina något löjliga klyschor, men mest slående var nog öppningsscenen och dess musik! Jag har helt mållös.
Det behövs inte mycket för att ge en känsla av obehag. Denna låt (varianter) återanvänds i slutet av "Life" samt i en tidig trailer för spelet WWII:Raid.
Fantastiskt vacker låt som dock mest associeras till South Park idag.
---
"Nobody belongs anywhere, nobody exist's on purpose, everybody's going to die... Come watch TV"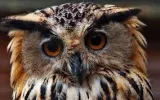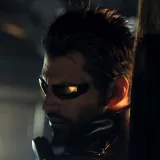 Plats: Göteborg
Medlem sedan: maj 2011
Lord of the Rings (alla TBH, helt sjukt bra soundtrack..) Men några av mina favoriter.
Interstellar Cornfield Chase
The Last of the Mohicans - Promontory
James Bond: Casino Royale - Vesper
Matrix Revlolutions - Tetsjujin
The Hunger Games - Rue´s Farewell
Gladiator - Now We Are Free
Blade Runner - Main titles