GuitarMasterPro.net
GuitarMasterPro.net
Hey,
Är det någon som använder sig av deras lektioner i gitarr? Hur fungerar det? Är det någonting att ha? Får man ett paket hemskickat med DVD skivor?
Har nämligen tänkt att köpa paketet för 30 dollar och fortsätta träna på gitarren som dammar.
Edit: Hemsidan
Tack
/Walt
---
"No one will be left to prove that humans existed". - Dave Mustaine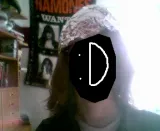 Jag skulle tro det, en personlig lärare är nog dock mer prisvärt, då han/hon kan märka om du gör något fel när du spelar, och därefter hjälpa så att du inte lär dig på fel sätt.
Har själv iofs inte kört på lärare, har bara tagit tabs / lyssnat på musiken och spelat därefter så jag är nog kanske inte rätt person att säga åt dig hur du ska göra
Jag skulle tro att man får hem ett paket med dvd skivor, men köp på du, iofs så är jag väldigt skeptisk till såna här "be a pro in 30 days", men om det ger dig motivation att börja spela igen så är det nog värt 30 dollar, förvänta dig inte underverk dock