Sugen på att jobba hos Penny Arcade?
Sugen på att jobba hos Penny Arcade?
Hittade detta på Mike "Gabe" Krahuliks twitter.
Skrivet av Penny Arcade:
Associate Designer at Penny Arcade, Inc.
Location: Seattle, WA (Greater Seattle Area)
URL: http://www.penny-arcade.com
Apply Now
Type:
Full-time
Experience:
Associate
Functions:
Design, Art/Creative
Industries:
Online Media
Posted:
January 10, 2010
LinkedIn Exclusive ? this job is available only on LinkedIn
Job Description
NOTE: APPLICATIONS ARE DUE ON SUNDAY, JANUARY 17TH.
We?re hiring again! This time it?s for an Associate Designer. What does that mean? It means that for the first time in 5 years, we?re actually adding someone to the creative team. You?ll be working under Art Director Kiko Villasenor and will be:
- Coming up with original designs for our line of apparel!
- Designing INTERNET SITES
- Doing print work!
- Assisting the PAX team with their needs, such as the program, the schedule, the site, etc.
- Working with our engineering folks on new site features.
- Working with our advertising peeps on ad-designs.
- Taking and editing photographs in both indoor and outdoor environments.
At a base-level, this is what we are looking for in a human:
- You need to have a crazy-person level of attention to detail.
- Strong project management skills, organizational skills and time-management skills.
- A motivated self-starter who can overcome or workaround issues independently.
- Flexibility to travel up to 10% of the time.
- You should have no problems working in a creative and potentially offensive environment.
- Flexibility adapting to deadlines, changing schedules, priorities and unpredictable events in a fast paced environment.
- You have to be able to work under pressure, especially in game 5 with the score at 10-10.
- The ability to communicate and work well in a team environment as well as on an individual basis.
- Must have the ability to prioritize tasks and balance the immediate and long term needs.
- You should have no problem appearing on camera.
Digging a little deeper, there are specific technical requirements we ask for. If you don?t have these, do not apply. You may be this amazing candidate and be an incredible fit but lack these skills and are even willing to learn them, but the reality is a million people are going to apply for this job, and we?re not going to take that risk on you.
- You have to be amazing at the Adobe Creative Suite, with a heavy focus on Illustrator and Photoshop.
- You must be proficient in Flash/Actionscript
- You need to have a knowledge of HTML, XHTML and CSS
- Print/Production experience if possible
- It would be nice if you knew some Javascript, but it?s not required.
- This is important: WHEN APPLYING PLEASE INCLUDE A LINK TO YOUR PORTFOLIO EITHER ON YOUR RESUME OR YOUR APPLICATION.
And here are some other things we?re using to weed people out. It?s not fair. I know. Life?s not fair.
- A Bachelor?s degree is preferred. I don?t care what it?s in.
- 2-3 years experience in a professional workplace as a designer
- You should probably be a fan of Penny Arcade. Probably. Yeah.
COMPENSATION AND BENEFITS:
- Annual Salary: Negotiable
- Full Medical, Vision and Dental
- 401k (SEP) retirement contribution (100% match up to 2% of annual income)
- Holiday pay
- Periodic bonuses
- Flexible vacation time
- Inclusion in Annual Corporate Retreat
- We're willing to relocate you if need be.
Company Description
Penny Arcade.
Additional Information
* No third party applications.
Job ID: 823322
Bara att gå en intensivkurs i photoshop, java, webbutveckling, css, html osv, samt flytta till USA och tävla med en miljon andra som vill ha jobbet då...
Sökt!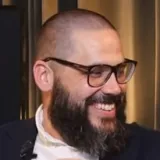 Plats: Internetz
Medlem sedan: dec 2001
Sugen på att jobba hos Penny Arcade?