Star Wars Galaxies - Creature Handler på väg tillbaka?
Star Wars Galaxies - Creature Handler på väg tillbaka?
Efter att ha tröttnat på alla hack n' slash mmorpg's så gav jag mig in i Star Wars Galaxies igen. Vilket jag faktiskt inte ångrar då det är ett riktigt kul spel.
Känns som att diskussionen om NGE är över och det är dags att gå vidare. Ett trevligt spel är det fortfarande och det finns även trevliga spelare kvar. Med denna senaste nyheten så kanske även lite fler spelare kommer tillbaka.
Denna information släpptes igår och pekar på att yrket Creature Handler är på väg tillbaka. Inte i exakt samma form men något liknande.
Skrivet av Producer Letter:
Hi Everyone.
We know you have been waiting and wondering about our plans for Star Wars Galaxies in 2007, and we are excited to be able to share some initial details with you today. First off, we?d lfinalize the specifications.
In the weeks ahead we will be publishing more information about the plans we have for upcoming Chapters and our other initiatives. We have strived to focus our long term planning on a few key systems and content additions which will form the core of our upcoming Chapters, while leaving plenty of room for the community to help drive what comes next. We know that some of the things we already have planned will be very exciting for our players, but at the same time we want to be nimble in reacting to community input as it comes in. Every new Chapter we released in 2006 has inspired even more creative ideas from our players and we have no doubt that this will continue in 2007 and beyond.
We also would like to take this opportunity to mention some recent changes in our development team. As you know, SWG has been live for almost four years now, with many of our team members working on the game since the start of development more than seven years ago. Two developers that have been on the game since the beginning, Grant McDaniel, a producer at Sony Online, and Julio Torres, a producer at LucasArts, have moved on to other projects. Because of their stellar work on SWG, both guys have been given amazing opportunities within our respective companies. Grant has transitioned over to SOE?s massively multiplayer game based in the DC comic franchise. Julio is now a producer on Star Wars: The Force Unleashed for LucasArts. These transitions have been complete for several weeks now, with seasoned, enthusiastic developers taking over the positions, and we wanted to officially share that news with you today. We view these changes as very exciting, both for Grant and Julio, and also for the SWG team, as we?re able to bring in fresh perspectives on the game?s development.
For the rest of the day, we will be stationed on the official forums to address any questions you might have. We?ll do our best to answer specifics, but please understand that many of the details of the new content and features are still being ironed out and will be communicated in future updates. However, we?ll be glad to discuss the motivation behind our thinking, along with our high-level goals for the year.
Sincerely,
The Star Wars Galaxies Development Team Production Leads:
Brian Lowe, Senior Producer at LucasArts
Jake Neri, Producer at LucasArts
Lorin Jameson, Producer at SOE
Skrivet av Chapter 6 Outline:
Hi Everyone.
As a follow-up to the Producers? Letter that we just posted, we are happy to also reveal our plans for Chapter 6, that we have scheduled for release in a few weeks. We?re excited to announce that this Chapter will be anchored by the new Beast Master expertise system that will be available to all players. We are very excited by what the design team has put together for Chapter 6, and we hope that you will take the time to read through the material and let us know what you think. Thomas ?Blixtev? Blair and some of the other designers will be manning this thread to answer questions for the rest of the day. I ask that you limit your questions here to Chapter 6 for now.
Beast Master Expertise System:
Beast Master will contain several phases and several mini-games that will be available to all players, regardless of profession or level, through a third expertise tree. Initially, players will have to spend an expertise point on the ?Incubation? skill, which will give them the ability to set up an Incubator unit in their home or player structure to create their own unique pet. After the Incubator unit is established players can head out into the wild, find a creature, and extract a sample of its DNA core. Once a player has this DNA core material and loads it into their Incubator, they can begin the process of creating their unique pet. By fiddling with a series of settings in the new incubation interface and choosing some optional enhancements, the player is able to customize their pet. Players can make the pet better able to do damage, more defensive, etc. Over a period of time, using this interface, players will acquire more ways to customize their pet through multiple sessions. Once the final session occurs, the player has an option to turn their creation into an egg. These eggs can be hatched for use by the player, or traded to others it if they so desire. Once the pet has been hatched however, it cannot be traded, so it becomes the player?s to raise.
After the pet hatches, it will go through various growth stages as it gains experience with the player. Each stage will cause it to grow and learn more abilities. Through adventuring, players will learn new abilities from wild creatures that they can then teach to their pet, for example, the nasty special attacks of the Dune Kimos. Players will, however, need to ensure their pet stays happy, or it may start being disobedient or wander off. Based on the pet type, it may have a favorite toy, favorite food or a favorite planet.
In addition, we are working to ensure that the pets currently in the inventories of our veteran players will retain their appearances and names. However, the details on how pre-existing pets will be able to be used in combat are still be ironed out, so we encourage you to give us your thoughts and feedback on how you would like to see this system work.
Story Teller:
This feature introduces new tools for players who want to run in-game events. In Chapter 6, we will be granting tokens that players can use to drop props, add NPCs, and play effects for atmosphere. The props (single objects that are placed in the game world as either function or form) may be as expansive as a grounded X-Wing, or as simple as a tiki torch, and may have container space that can be used for loot objects and tokens. The NPCs come in two varieties, combat and ambiance. The effects can be a particle effect, music, or sound effect that can be played in an area or attached to an object and can be either immediate or persistent. These items and effects should give players a full set of enhancements for their in-game events.
Rebel Theme Parks:
We will be revisiting the rebel theme park which starts at the hidden rebel base on Corellea. Players will be able to take part in new PvE Rebel content for level ranges 85-90, with brand new quests series? to complete and badges to earn. Any previous completion of the theme park does not exclude participation in the new quests.
Azure Cabal Quest Series:
New quest content to experience as you work for Loruna Scathe and unlock the secrets of the Azure Cabal. This quest series, available to both Rebel and Imperial players, spans levels 85-90.
Känns för övrigt som lite är på gång vilket i alla fall glädjer mig då det borde finnas oändligt med potensial för ett mmo baserat på just Star Wars.
Att många spelare har lämmnat går ju inte att undgå när man spelar då man ser högvis med "dead cities". Många har länge efterfrågat en "Housing Purge" föra tt rensa upp lite och det verkar faktiskt som även det är på gång.
Skrivet av Developer:
The housing purge will begin in chapter 6 but will only become highly visible a month later. Basically all houses not used for 1+ years will be flagged as abandoned soon and then if their owner does nothing to them for a month, they will be coming down. The method and content related to the houses being packed up will be a surprise though.
Kul spel som sagt. Tycker att de som inte provat borde testa 14-dagars trialen som finns nu. Och de som har slutat kanske borde ta en titt tillbaka.
8)
Läs mer här...
Producer Letter Discussion
http://forums.station.sony.com/swg/posts/list.m?topic_id=2644...
Chapter 6 Outline Discussion
http://forums.station.sony.com/swg/posts/list.m?topic_id=2644...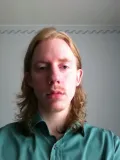 Skrivet av KlosterKatten:
Vore fint och få veta om 14-dagars trialen fortfarande är på en enda tråkig space-station, eller får man faktiskt utforska världen den här gången ?
Du får utforska praktiskt taget hela spelet. Kör du trial nu har du tillgång till allt utom sista expansionen.
Denna trialen är mycket bättre, den tidigare var inget vidare.
Skrivet av Loading:
så länge dom håller sig fast i stenålern så kommer man inte tillbaka. pre.cu var framtiden jämnfört med skitsystemet dom har nu.
Håller med till 100%.
SWG var lätt det bästa MMORPG:t nånsin då.
Hmm, min wow sub går ut i morgon, kanske borde testa lite SWG igen