3 Topdown shooters
3 Topdown shooters
Ville rekommendera ett spel som heter Garage:bad trip till er som gillar topdown spel likt Hotline miami, men att bara göra en tråd om det spelet hade känns lite fattigt, så inkluderar två till lovande topdown spel.
1.Garage:bad trip - Ute nu (switch,pc) https://store.steampowered.com/app/878580/GARAGE_Bad_Trip/
Så även om jag inte spelat klart det än så vill jag rekommendera detta spel, det är ett ultravåldsamt och svårt spel där ditt mål är att rädda din flickvän.
"Garage is a bloody topdown shooter inspired by VHS era B-movies. You play as an ex drug dealer named Butch, who single-handedly slays hordes of living dead to save a girl."
2.Pain-to-win - 2018 https://store.steampowered.com/app/727690/Paintowin/
Ett spel som har lånat mycket från Hotline miami men ser ändå tillräckligt annorlunda ut, kulor kan tex studsa på väggar och vissa väggar är förstörbara.
Tyvärr verkar det som trailern inte blivit uppladdad till Youtube, så klicka på Steam store länken för att se den.
"A lot of crazy maniacs, bloody killers, violent freaks and murderers gathered in one experimental prison-hospital to make some noise. And you are here too - cold-blooded gold-eager man-hunter. Maybe you are even worse than your opponents, maybe not... No one cares. If you die – no one feels your pain. "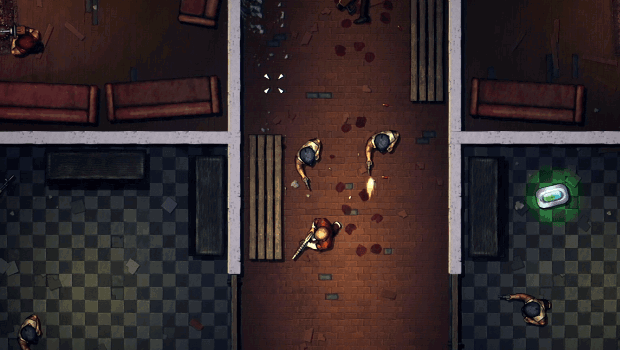 3.The Hong Kong Massacre - Comming soon https://store.steampowered.com/app/741510/The_Hong_Kong_Massa...
Detta spel dök upp på Steam för ca två veckor sen och ser grymt snyggt ut med överdrivna partikeleffekter och slowmotion moves
"The Hong Kong Massacre is a fast paced top-down shooter set in the city of Hong Kong. Inspired by Hong Kong action movies the game let's you engage in hard-boiled gunfights around the city, in levels ranging from restaurants to building rooftops."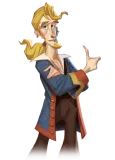 "The Hong Kong Massacre" ser ut som en top-down-version av det äldre spelet "Stranglehold".
Säkert roligt och "coolt" gameplay de första 15 minuterna, men med risk för att bli ganska enformigt i längden?