Jens' favourite games - part 5, Strategy games
Jens' favourite games - part 5, Strategy games
Finally, here is the last genre:
Jens' favorite Strategy games of all time
Jagged Alliance 2 (PC) - Jagged Alliance 2 pulled off something I didn't think was possible to do well: a stats-driven combat role-playing game in a contemporary setting. While I've never been as fascinated by real weapons as some of my friends, this added to the game more than I expected. This combined with the excellent setting (overthrowing a banana republic) and some truly deep adventure makes this game legendary in my eyes. Sadly, the developer Sirtech Canada failed to convince the world of this and I remember the day when read that they had closed down. Shortly after creating such a genius game and well underway with the third installment the team scattered. Jagged Alliance 2 was not too long ago released on Steam, and while the user-interface may feel dated it's still great so if are into strategy and RPG, I truly recommend you to give it a try.

The Clue! (Amiga) - The Clue! is probably the biggest underdog to take a top spot. I've yet to find a game that recreates The Clue! experience. Taking the role as a thief, climbing his way to the top in seedy London (mostly) was a great setting, but the game-play was the unique thing. You planned your heists on blue-print and synchronized all participants using a time-line until you were satisfied. This game was made by some obscure German developer and I think it did well enough (at least in Germany) to warrant a sequel. The sequel did seem to keep the core game-play, but it was made in simple 3D that didn't help the game-play and a cartoonish style that didn't appeal to me. It also seems to have failed commercially.

X-Com: UFO Defense (Amiga) - The original and best. Fighting back an alien invasion can't be done better than this. I spent many hours on this sluggish beast that it was on the Amiga and recently rejoiced when I found out that it's free and fully playable on today's PC (of course without any hint of a slowdown). Surprisingly enough even the user-interface, that usually keeps old games from being playable, manages to keep its head over water. If you are at all into combat-strategy, you must test this one. The UFO/X-Com license has had a weird history, with the two names being owned by different companies, both producing "sequels". I try to try out every one of the new releases and UFO Afterlight actually got it (at least with the nostalgia glasses on). Of course, with the recent news that Irrational is working on an X-Com project, we might see something really special in the future.
Runner-ups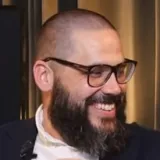 Plats: Internetz
Medlem sedan: dec 2001
Jens' favourite games - part 5, Strategy games