Theade - Ctrl+C - Nyhetstråd 29/10

Theade - Ctrl+C - Nyhetstråd 29/10
Escape from Tarkov
Over 70 new items, enhanced early access sets and announcement of new languages in Escape from Tarkov
We are pleased to announce the release of a major update for our online FPS Escape from Tarkov. The game now features more than 70 new items, new weaponsб including AKM and its civilian options as well as silenced DVL-10 M1 "SABOTEUR" rifle. Players now have access to the full system of gestures and voice commands in order to improve communication in game, as well as advanced weapon handling with new weapon mechanics blind-fire and stock folding/unfolding. We also updated the functionality of grenades, armor and the character damage systems. On top of that, there were major improvements made to AI, improvements in RAM usage optimization and other significant bug fixes and adjustments of in game mechanics. We also improved and upgraded the player starting gear in each pre-order edition with new equipment, money, items and increased stash sizes. Complete list of the latest changes is available on the project Forum and official social media.
https://www.escapefromtarkov.com/news/id/83?lang=undefined
Star Citizen
Star Citizen's fan convention introduced a planet-sized city right out of Blade Runner
During the fourth annual CitizenCon, a fan convention for backers of the Star Citizen branded game projects, creator Chris Roberts was on hand to deliver a lengthy keynote address. It included an hour-long demonstration of the next phase of development, including a planet-sized city that looked straight out of Blade Runner 2049.
https://www.polygon.com/2017/10/28/16561980/star-citizen-arc-...
Star Citizen's new video roundup features promo ships, alien language & new engine tech
Star Citizen continues to be one of the largest, strangest anomalies in the history of videogames. During a time where few publishers believed 'space games' were even viable, this game became a crowdfunded juggernaut, roping in a budget comparable to the biggest AAA games ever made.
https://www.pcgamesn.com/star-citizen/star-citizen-citizencon...
Fantasy Flight
Massive tabletop game studio Fantasy Flight announce a dedicated videogame division
Fantasy Flight are one of the best known board and card-game studios out there, in large part due to their clever bridging of the gap between tabletop and modern media. Flashy video tutorials and integrated tablet/phone apps define many of their titles, such as XCom: The Board Game.
https://www.pcgamesn.com/fantasy-flight/fantasy-flight-intera...
Wolfenstein 2
Here's how Wolfenstein 2 censored that Hitler scene for the German release
If Wolfenstein 2: The New Colossus was going to launch in Germany, and it did, some measure of censorship was to be expected. Nazi symbology and references aren't just frowned upon there, they're flat illegal.
Spoiler alert: This video and text reveals details of a scene in Wolfenstein 2.
https://www.polygon.com/2017/10/29/16566774/wolfenstein-2-cen...
eSport
Olympic committee lays out expectations for esports' inclusion
The International Olympic Committee formally laid down its expectations of esports if they're ever to be included in the Olympic games.
The IOC's statement on Saturday doesn't diverge significantly from what earlier officials have said. Namely, that esports would need a worldwide governing federation for the IOC to work with, and the events should comport with the values of the Olympic movement.
https://www.polygon.com/2017/10/29/16566528/olympics-ioc-stat...
Fable
Microsoft On The Future Of The Fable Series
In March last year, Microsoft made the announcement that it was closing long-running British studio Lionhead, which made the Fable and Black & White franchises, among others. The closure of the studio also meant that the Xbox One and PC game Fable Legends was being canceled.
https://www.gamespot.com/articles/microsoft-on-the-future-of-...
Xbox One X
All The Xbox One X Enhanced Games
The upcoming Xbox One X will be the most powerful console to date, and Microsoft has released a full list of games that will feature Xbox One X enhancements. Aaron Greenberg alluded to the list during a livestream at Gamescom 2017 and mentioned Quantum Break and Halo 5: Guardians as key games to receive optimizations.
https://www.gamespot.com/articles/all-the-xbox-one-x-enhanced...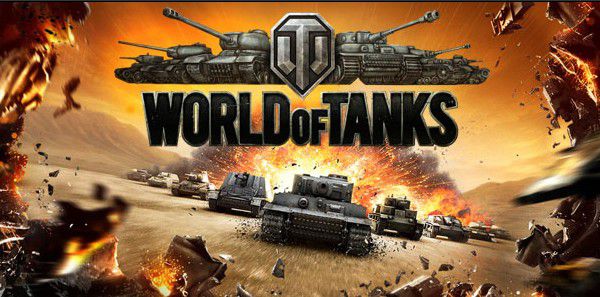 World Of Tanks
World Of Tanks 2 Is Not Happening
World of Tanks continues to be one of the biggest games on the planet in terms of players. According to Wargaming's latest count, the game had 130 million players on PC alone. Given the immense success of the game over the past seven years, you might have expected Wargaming to make a sequel. That hasn't happened, and it sounds like it's not going to.
https://www.gamespot.com/articles/world-of-tanks-2-is-not-hap...
Assassin's Creed Origins
Conan O'Brien spelar Assassin's Creed Origins
Alltid lika populäre talkshow-värden Conan O'Brien har som du säkert vet ett spelrelaterat inslag kallat Clueless Gamer där han spelar nya spel. I senaste avsnittet stod Assassin's Creed Origins på menyn, sällskap för dagen var Aaron Rodgers (fotbollsspelare, quarterback i Green Bay Packers), och det gick som du kanske anar inte helt friktionsfritt.
https://www.gamereactor.se/nyheter/538673/Conan+OBrien+spelar...
HDR-stöd på väg till Assassin's Creed Origins
Igår släpptes som bekant Assassin's Creed Origins, men för dig som sett fram emot HDR-grafik blev det dock inget. Ubisoft vet däremot såklart om det och meddelar att HDR-stöd kommer i spelets första planerade uppdatering som släpps den 6 november. Alla format som stödjer HDR kommer få detta, alltså Playstation 4, Playstation 4 Pro, Xbox One S och Xbox One X.
https://www.gamereactor.se/nyheter/538633/HDRstod+pa+vag+till...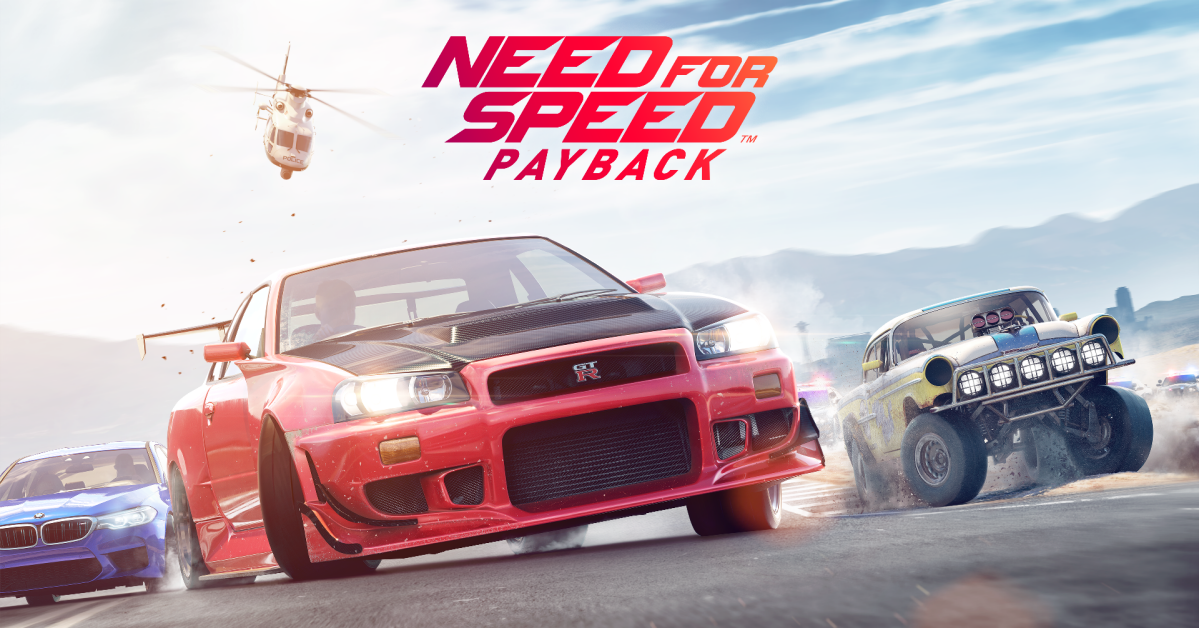 Need for Speed Payback
Här är alla bilar i Need for Speed Payback
EA har äntligen avslöjat den fullständiga listan med alla bilar i det kommande Need for Speed Payback, och det inkluderas cirka 70 bilar i basspelet. Bland de mest populära hittar vi bland annat Aston Martin, BMW, Lamborghini, McLaren, Mercedes, Nissan, Porsche och Subaru. Här nedan kan du spana in hela listan och ytterligare detaljer finner du på den officiella hemsidan.
https://www.gamereactor.se/nyheter/539063/Har+ar+alla+bilar+i...