Theade - Ctrl+C - Nyhetstråd 06/11
Theade - Ctrl+C - Nyhetstråd 06/11
Watch Dogs
Watch Dogs will be free on PC for a limited time
The original Watch Dogs is available for free for a limited time for those registered for Ubisoft's Uplay service. The promotion runs from Nov. 7 through Nov. 13 and only applies to the PC version of the game.
https://www.polygon.com/2017/11/6/16613524/watch-dogs-free-pc...
Skyrim
Skyrim VR is getting a special PlayStation VR bundle
Sony has announced a new PlayStation VR bundle that includes The Elder Scrolls 5: Skyrim VR. The bundle will retail for $449.99 and include the newest version of the PSVR headset, the PlayStation Camera peripheral, two Move controllers and a disk with 13 PSVR demos.
https://www.polygon.com/2017/11/6/16613012/skyrim-vr-playstat...
StarCraft 2
Why StarCraft 2 is going free-to-play
More than seven years after the launch of StarCraft 2: Wings of Liberty, Blizzard Entertainment is making the real-time strategy game free-to-play. The developer announced its plans to release the game and its first campaign for free at BlizzCon 2017 this week, a move that will open StarCraft 2 up to a broader audience.
https://www.polygon.com/2017/11/4/16607330/starcraft-2-free-t...
World of Warcraft
World of Warcraft's next expansion adds Blizzard Voice Chat (update)
In a social game like World of Warcraft, players are always looking to chat in one way or another. Blizzard has offered in-game messaging for years, a beautiful cacophony of service sales and players looking for a groups. The problem has always come when players needed more instant communication.
https://www.polygon.com/2017/11/4/16606772/world-of-warcraft-...
Overwatch
Here's Overwatch's canceled Jetpack Cat hero
It's no secret that Blizzard has ideated hundreds of heroes for Overwatch, far more than have ultimately made it into the game. But few of those characters left on the cutting room floor have been as compelling as the character known as "Jetpack Cat."
https://www.polygon.com/2017/11/4/16606796/overwatch-jetpack-...
Så här brukade Overwatch se ut under utvecklingen
Under helgen ordnades Blizzards årliga konvent Blizzcon i Anaheim Convention Center i Anaheim, Kaliforninen. Mängder av nyheter avslöjades, bland annat en ny expansion till World of Warcraft och en Classic-utgåva av samma spel, tillsammans med en free-to-play-version av Starcraft 2 och en ny karaktär till Overwatch. But wait, there is more!
https://www.pcgamer.se/2017/11/sa-har-brukade-overwatch-se-ut...
Overwatch patch 1.17: Moira and Blizzard World could be playable tomorrow
A new PTR has just gone up with some changes to Ana and to Mercy, as Blizzard continue to polish her recent rework. There are also a couple of bug fixes, some interesting comments from game director Jeff 'from the Overwatch team' Kaplan about Hanzo, and we'll likely see new hero Moira and new map Blizzard World added this patch too. We'll update this post as patch 1.17 rolls on.
https://www.pcgamesn.com/overwatch/overwatch-patch-117-mercy-...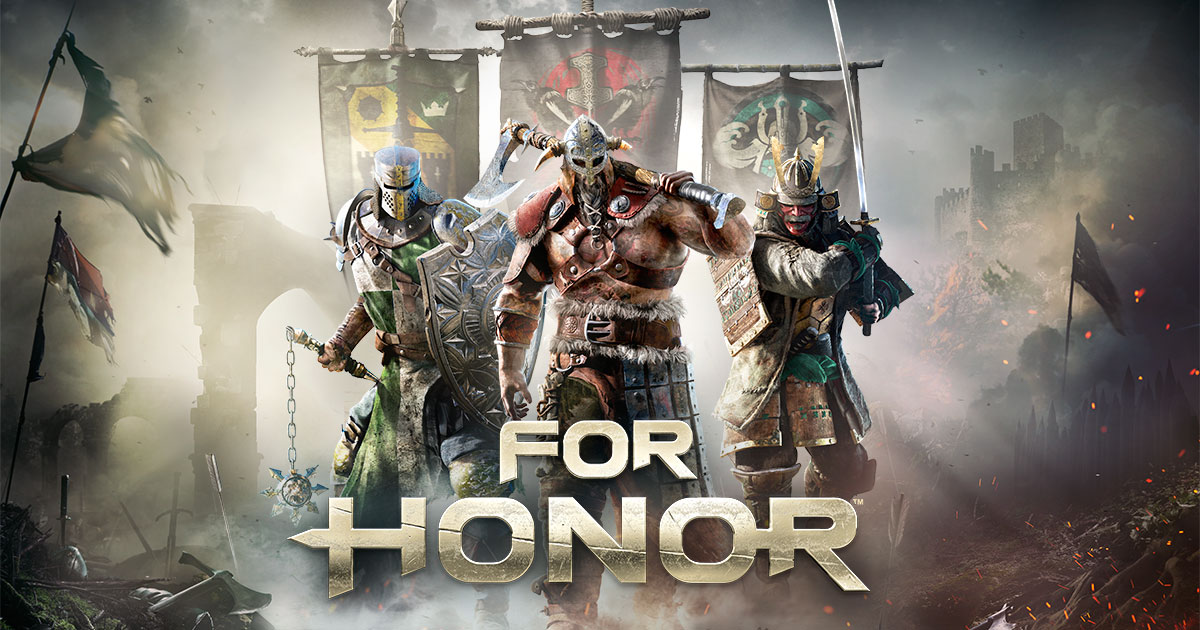 For Honor
For Honor's fourth season adds two new heroes
For Honor's fourth season of fighting begins soon, bringing with it two new playable characters, a new mode and two more maps.
https://www.polygon.com/2017/11/4/16606636/for-honors-season-...
.hack//G.U. Last Recode
Här är lanseringstrailern för .hack//G.U. Last Recode
Jag vet inte med er, kära läsare, men personligen hatar jag speltitlar i stil H4xxGamEz: EndGame och dylikt stiliserat nonsens. Så jag brukar skriva om dem till läsbar form så fort möjlighet ges, men den här gången orkar jag inte ens försöka. .hack//G.U.-spelen (urk!) släpptes ursprungligen till Playstation 2, men sedan i fredags finns den remastrade samlingen .hack//G.U. Last Recode (stön!) på Steam för 50 euro.
https://www.pcgamer.se/2017/11/har-ar-lanseringstrailern-hack...

Squad
Onlineskjutaren Squad får gratishelg
Offworld Industries onlineskjutare Squad är ett spel om bistra män med vapen som slåss mot andra bistra män med vapen. Som mest är de 50 soldater per sida, och de gillar att hålla till i en Mellanöstern-doftande miljö.
https://www.pcgamer.se/2017/11/onlineskjutaren-squad-far-grat...
Pillars of Eternity
Det kommer en komplett utgåva av Pillars of Eternity
Under våren 2015 släpptes Pillars of Eternity, Obsidians Kickstarter-finansierade och hyllade återkomst till den gamla skolans isometriska datorrollspel. Spelet fick två stora expansioner i och med The White March: Part 1 och Part 2 (som vi recenserade förra våren) och tidigare i år avslöjades den fullfjädrade uppföljaren Pillars of Eternity 2: Deadfire, som vi även tagit en längre titt på.
https://www.pcgamer.se/2017/11/det-kommer-en-komplett-utgava-...
Injustice 2
Injustice 2's PC beta is live right now
Update, November 6: Injustice 2's PC multiplayer is live, and will run through November 10.
After an unceremonious delay on the day it was supposed to go live, Injustice 2's PC beta is now up on Steam, ready to be downloaded and enjoyed at your leisure.
https://www.pcgamesn.com/injustice-2/injustice-2-pc-release-d...
Call of Duty: WW2
Activision have turned off Call of Duty: WW2's leaderboards to stabilise the multiplayer servers
Like pretty much any major online game, Call of Duty: WWII's launch didn't go 100% smoothly. There were plenty of connection issues on day one, but Sledgehammer have rolled out some changes over the weekend aimed to ease the early server load. They've disabled a couple of tertiary features alongside these fixes, but one of them you probably won't miss too much.
https://www.pcgamesn.com/call-of-duty-ww2/cod-ww2-server-fixe...
Microsoft
Microsoft are expanding first-party game development
Microsoft are set to launch the Xbox One X this week, and Xbox boss Phil Spencer has been making the rounds to hype up the new console and talk about about the company's future gaming plans. Even with the "most powerful console ever" on the way, it seems the gaming division's mission is going to be much less about hardware and much more about selling software, even outside of the Xbox platform.
https://www.pcgamesn.com/microsoft-first-party-development
Final Fantasy 15
Final Fantasy 15 Comrades Multiplayer DLC Release Date Announced
Following a delay that pushed it out of October, Final Fantasy XV's online multiplayer expansion, Comrades, is nearly here. Square Enix has provided a new release date for the DLC, and it's out in just over a week.
https://www.gamespot.com/articles/final-fantasy-15-comrades-m...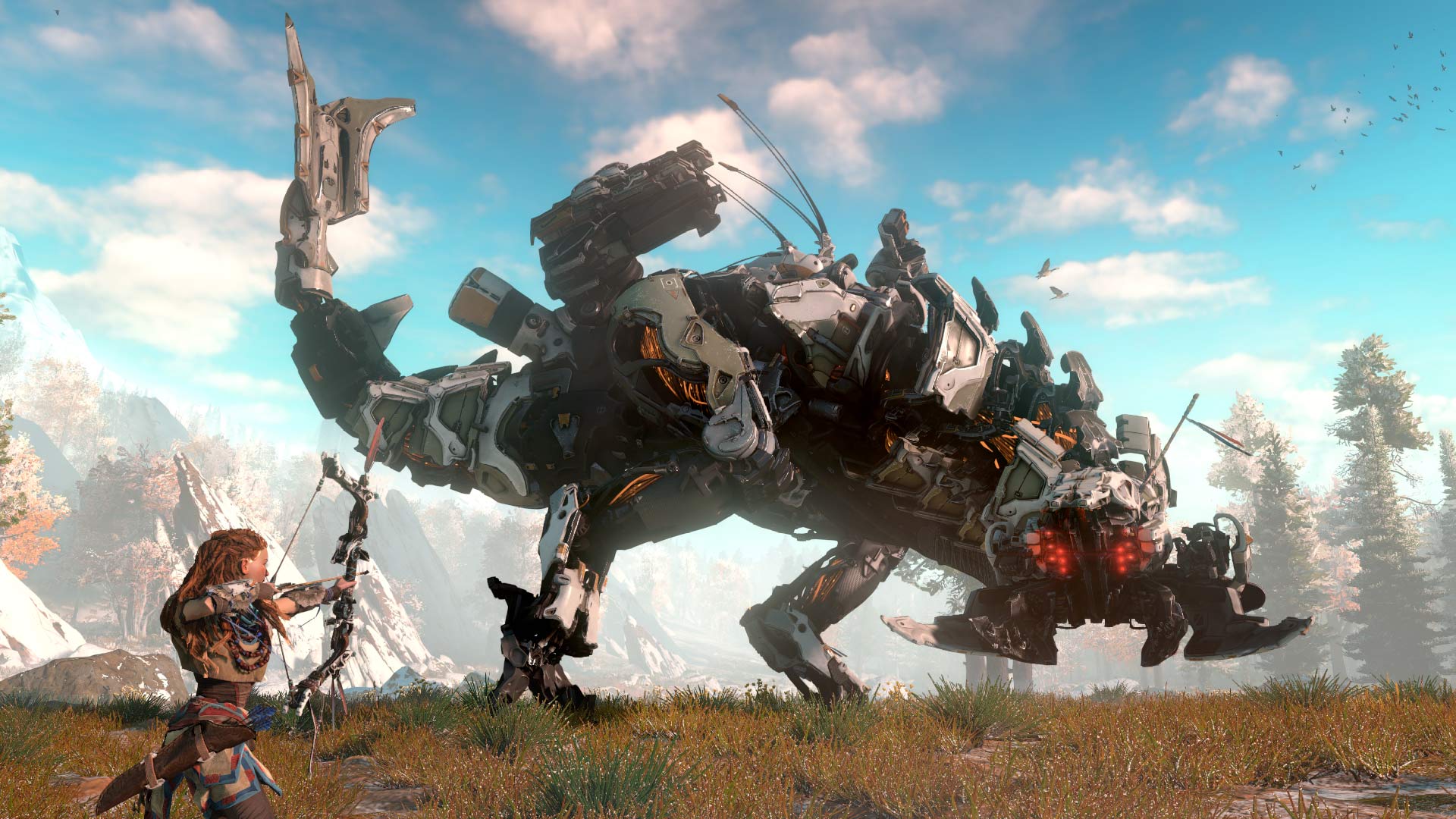 Horizon Zero Dawn
Horizon Zero Dawn: The Frozen Wilds Gameplay - Killing The New Frostclaw
Horizon's Frozen Wilds DLC has a very upset robot bear.
https://www.gamespot.com/videos/horizon-zero-dawn-the-frozen-...
#nyhetstips
#theade-ctrl-c-news
@Carl Johansson-Sundelius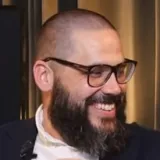 Plats: Internetz
Medlem sedan: dec 2001
Skrivet av Vercadi:
Riktigt trist samtliga nyheter kommer från polygon som är riktig skitsida
Polygon gör massor av bra material. Kanske inte riktigt så djuplodande som när de först lanserades men ändå.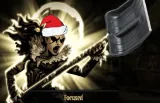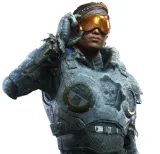 Mycket bra! Den här snubbens dammsugarskills borde premieras av FZ.
(Polygon är skräp, men det var väl nyheter samlade från alla möjliga sajter? Ibland undrar man hur mycket droger folk sysslar med...)
---
Men mamma! Jag måste fårboka spel, de digitala kopiorna kan ju ta slut! Bäääh