Theade - Ctrl+C - Nyhetstråd 15/11

Theade - Ctrl+C - Nyhetstråd 15/11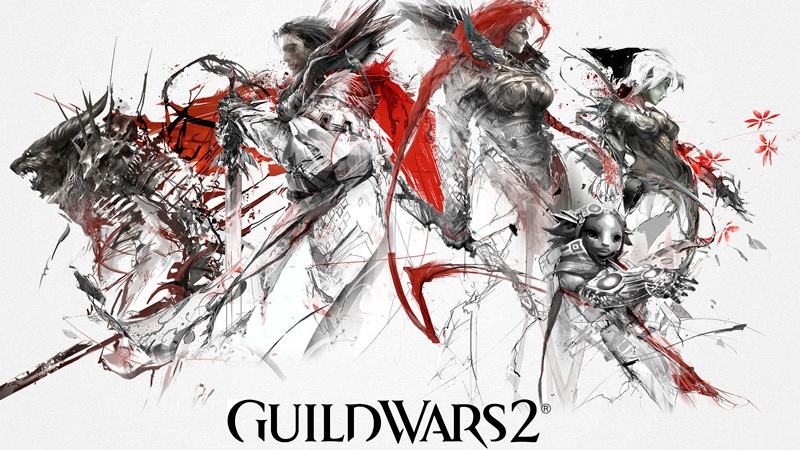 Guild Wars 2
Guild Wars 2's Living World Season 4 will begin this month
With Path of Fire here, it's just about time for the next part of Guild Wars 2's Living World to begin. Season 4 will pick up where the expansion left off, and every piece of content will be free to players who've picked up the Path of Fire expansion.
https://www.pcgamesn.com/guild-wars-2/guild-wars-2-living-wor...
Harvest Moon
Harvest Moon: Light of Hope has planted itself on Steam
Update, November 14: As promised, Harvest Moon: Light of Hope is available today on Steam.
The latest Harvest Moon has been planted, carefully cultivated, and Light of Hope is now ready for harvest on Steam with a launch week discount putting the price at $26.99 / £21.41 / €25.19.
https://www.pcgamesn.com/harvest-moon-light-of-hope/harvest-m...
Stardew Valley
Stardew Valley will get more single-player content alongside the multiplayer patch
Update, November 14: Stardew Valley's upcoming patch will feature more than co-op, as there'll be single-player stuff too. A boat is involved.
Stardew Valley is getting a big patch early next year that will finally bring the long-awaited co-op to the game, but that's not all - new content affecting single-player will also be part of the patch, according to the game's developer.
https://www.pcgamesn.com/stardew-valley/co-op-multiplayer-com...
Star Wars Battlefront 2
It'll take six months (or $2,000) to unlock everything in Star Wars Battlefront 2
Unlocking everything in Star Wars Battlefront II will either take you a lot of time or cost you an awful lot of money. Gaining access to every single card, class and hero would take thousands of hours or thousands of dollars, on top of the cost of the game itself.
https://www.pcgamesn.com/star-wars-battlefront-ii/star-wars-b...
Nintendo Switch
Nintendo Switch home menu icon makeovers are getting their own trailers now
Nintendo Switch owners have pretty strong feelings about aesthetics, especially when it comes to home menu icons. Raw Fury, the indie publisher of strategy sim Kingdom: New Lands, is well aware of this — which is why it chose to focus an entire trailer on how it's prettied up the game's controversial icon design.
https://www.polygon.com/2017/11/15/16655242/nintendo-switch-i...
Resident Evil
Capcom makes Resident Evil scarier by adding motion controls
Resident Evil: Revelations was a Nintendo 3DS game from 2012 that was later ported to a variety of home consoles, and is joining Resident Evil Revelations 2 in a compilation release for the Nintendo Switch on Nov. 28.
https://www.polygon.com/2017/11/15/16654902/resident-evil-rev...
Fighting EX Layer
Arika's 'mysterious fighting game' has a title and a beta coming to PS4
Developer Arika's new fighting game, originally unveiled on April Fool's Day but very much a real thing that's actually coming out, finally has a name. The game formerly known as the "Mysterious Fighting Game" is officially titled Fighting EX Layer.
https://www.polygon.com/2017/11/15/16654904/arika-mysterious-...
Deadpool
Deadpool tas bort från Steam imorgon – igen!
Med jämna mellanrum tas spel bort från Steam och andra onlinebutiker av mer eller mindre oklara anledningar, som i januari då Codemasters-trion Grid, Dirt 3 och F1 2013 tog sitt pick och pack och drog i sällskap med Turtles-spelen Mutants In Manhattan (som släpptes så sent som våren 2016) och Out of the Shadows, samt The Amazing Spider-Man och dess uppföljare. Nu har ännu ett serietidningsspel drabbats.
https://www.pcgamer.se/2017/11/deadpool-tas-bort-fran-steam-i...
Lego Marvel Super Heroes 2
Här är lanseringstrailern för Lego Marvel Super Heroes 2
Mitt personliga intresse för Lego-spelen är försvinnande litet. Förvisso tyckte jag att Lego Star Wars: The Force Awakens var både småtrevligt och mysigt, men var det ett spel som jag någonsin skulle ha rört om jag inte skulle ha recenserat det? Nej, inte alls. Det enda Lego-spelet som överhuvudtaget väckt mitt intresse de senaste åren är Lego City Undercover (som äntligen släpptes till pc i våras) då jag fortsättningsvis hör väldigt bra saker om det.
https://www.pcgamer.se/2017/11/har-ar-lanseringstrailern-lego...
Planet of the Apes: Last Frontier
Planet of the Apes: Last Frontier släpps den 21 november
I slutet av sommaren bekantade vi oss med det Telltale-doftande, filmiska äventyret Planet of the Apes: Last Frontier, det första spelet av den nya Twentieth Century Fox-ägda studion Foxnext Games och performance capture-experterna hos Imaginarium Studios. I slutet av oktober kollade vi sedan in de första 17 minuterna från äventyret, i samband med att spelet hade läckt via Playstation Network i förtid. Vi fick också veta att prislappen troligtvis hamnar någonstans kring 30 dollar.
https://www.pcgamer.se/2017/11/planet-apes-last-frontier-slap...
Rainbow Six Siege
Rainbow Six Siege får ny gratishelg och rea
I början av november bekräftade Ubisoft att det blir ett tredje år med nytt innehåll för deras onlineskjutare Rainbow Six Siege. Innan dess kommer dock 2017 få ett sista stort dlc-paket kallat för Operation White Noise. I torsdags kollade vi in den medföljande nya gratiskartan (ett högteknologiskt observationstorn i Seoul) och så sent som igår läckte det kring en av den nya spelbara karaktärerna, den koreanska hackern Dokkaebi.
https://www.pcgamer.se/2017/11/rainbow-six-siege-far-ny-grati...